BANKSY – THIS IS NOT AT PHOTO OPPORTUNITY
Exhibition from 10/19/2018 to 24/02/2019
Palazzo Medici Riccardi – Florence
www.palazzomediciriccardi.it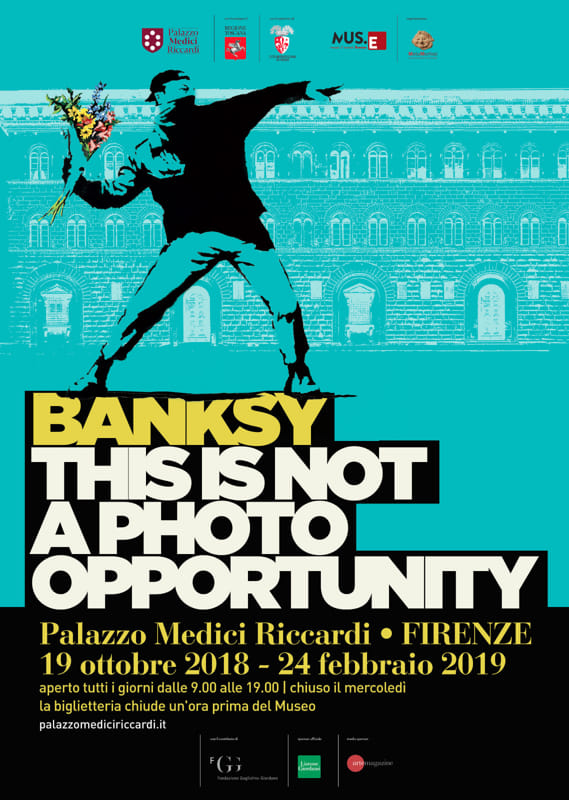 BANKSY
"Flying Copper", 2003
Nobody knows who he is, yet he is perhaps the most popular artist of the 21st century. Here they come, so this fall, even in Florence the works of Banksy, the father of contemporary street art.
His early works appear in the early nineties on the streets of Bristol, a city in the south-west of England that in those years broke a season of intense artistic ferments. Provocative, ironic, unpredictable, Banksy talks about war, pollution, repression, homologation and manipulation in Western society, with images of powerful evocative impact that simply appear from day to day on the street, in any place, on the walls of buildings visible to anyone passing by. Always remaining anonymous: its identity has never been revealed and the hypotheses about who is behind the signature of those graffiti, which over the years have appeared on the walls of the world, have fueled the myth of Banksy.
"Banksy. This is not a photo opportunity" is the exhibition scheduled at Palazzo Medici Riccardi from October 19th 2018 to February 24th 2019, where a selection of his most famous images, those that have gained high popularity even through sharing on social media, will be exhibited.
Just a few days ago he came back to talk about himself for one of his works that, at the very moment when it was sold at the Sotheby's London auction, self-destructed by slipping through a shredder hidden in its frame.
To complete the exhibition, the public will have an infographic on the chronology of the artist, extensive historical cards on the works with photographic documentation, the original "black books", original posters of his exhibitions, counterfeit banknotes, balloons "I am an imbecile "used at Dismaland and a selection of videos.
OPENING HOURS
Daily : 09.00-19.00
Wednesday : closed
Holidays : always open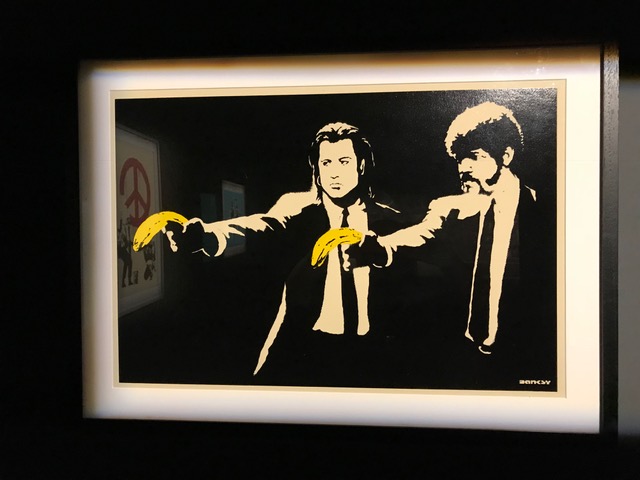 BANKSY
"Pulp Fiction", 2004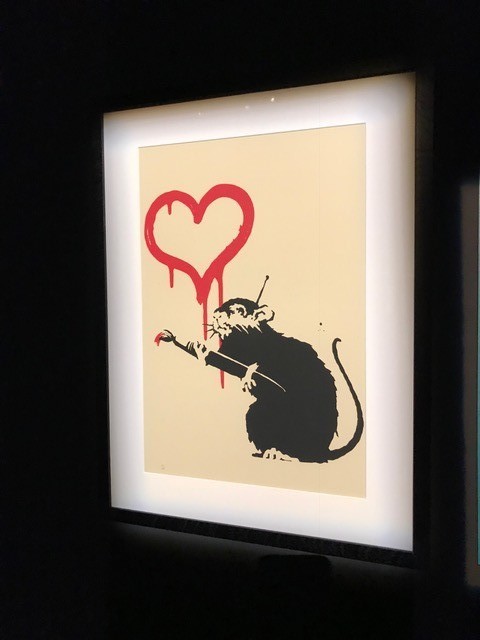 BANKSY
"Love Rat", 2004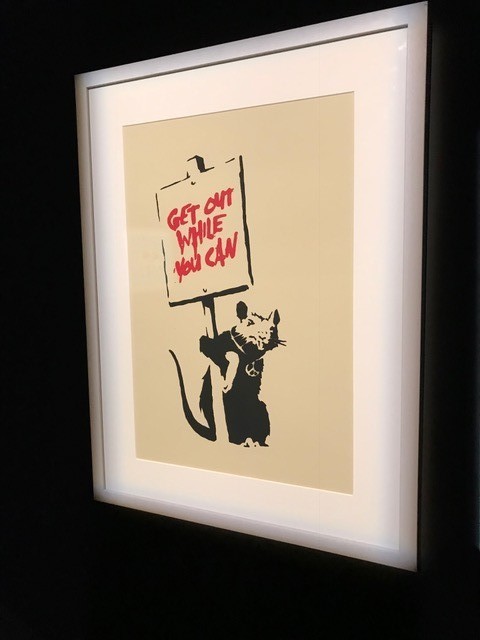 BANKSY
"Get out while you Can", 2004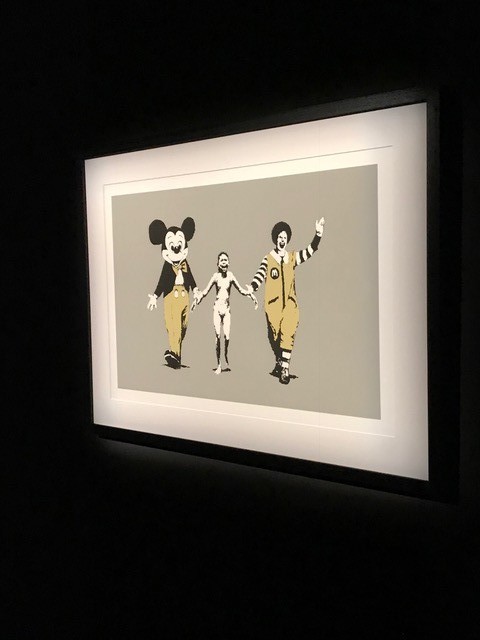 BANKSY
"Napalm", 2004
---