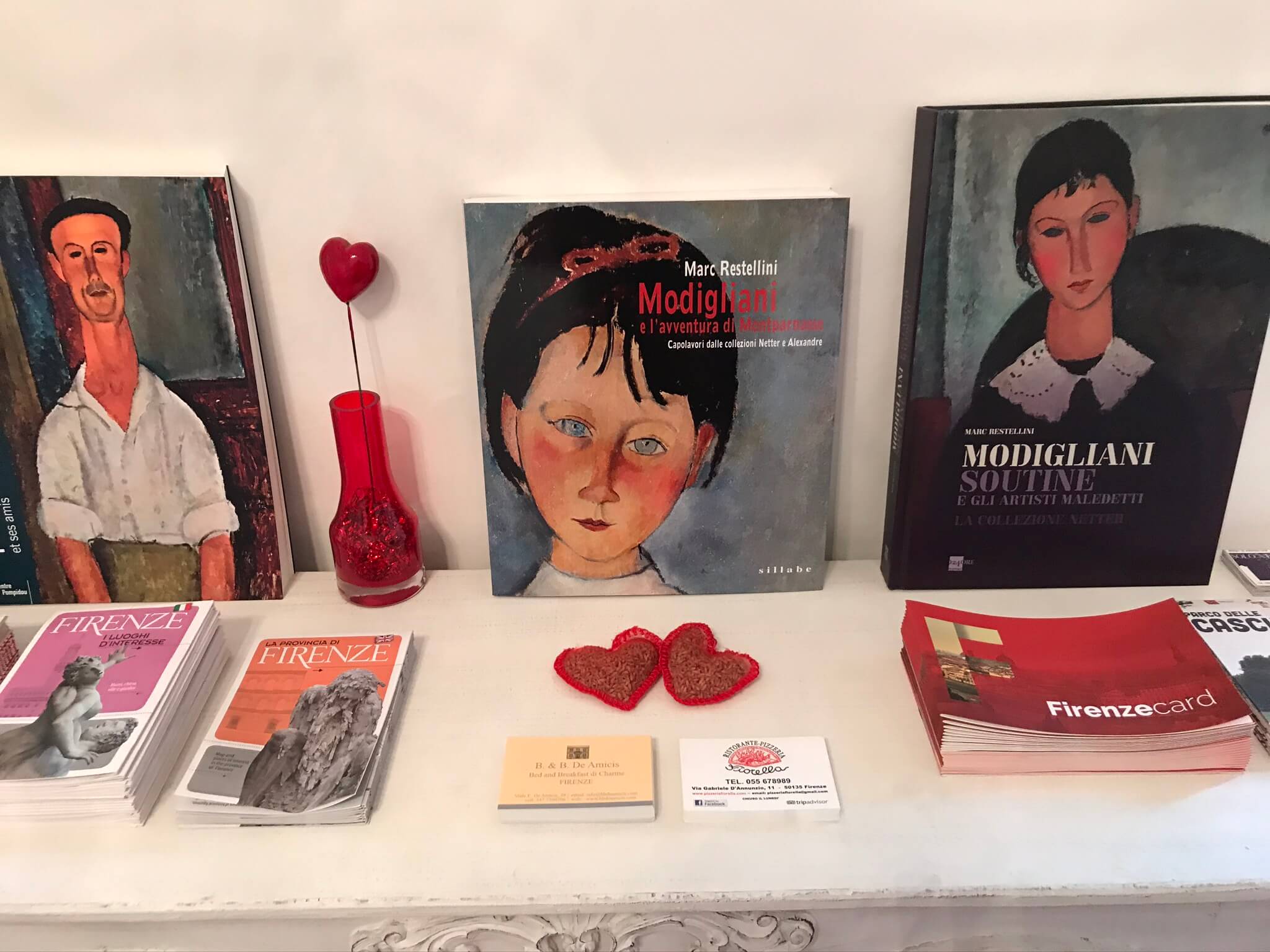 Exhibition Catalogue available for Guests of B.& B. DE AMICIS
MODIGLIANI E L'AVVENTURA DI MONTPARNASSE
Capolavori dalle Collezioni Netter e Alexandre
Fino al 16/02/2020
www.mostramodigliani.livorno.it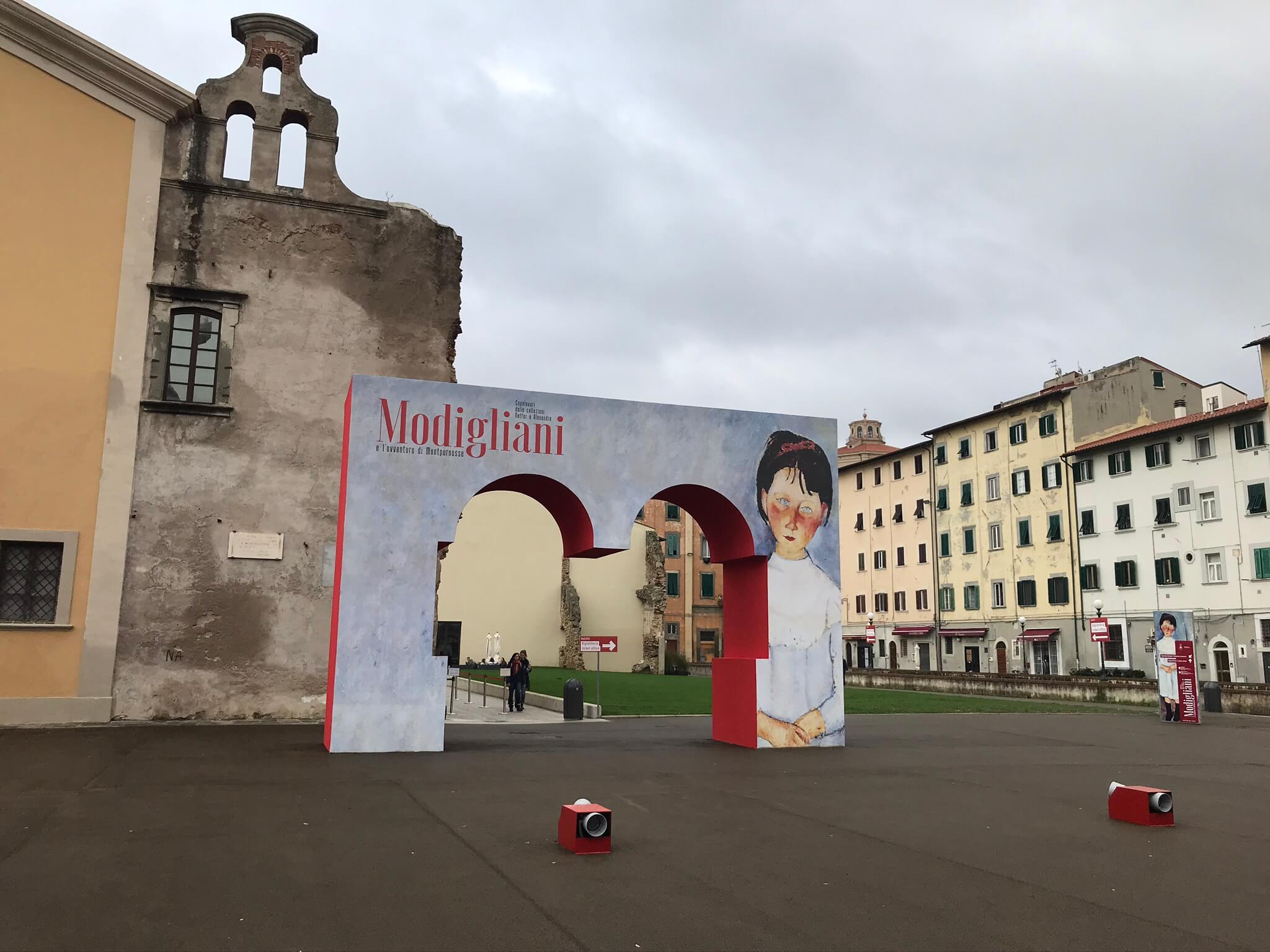 MUSEO DELLA CITTÀ – Livorno
Piazza del Luogo Pio
Quartiere della Venezia Nuova
On the occasion of the centenary of the death of Amedeo MODIGLIANI, which took place in Paris in January 1920, they will exceptionally be brought together in the halls of the City Museum of LIVORNO (the city where the Artist was born on 12 July 1884) 26 of his works, as well as to more than a hundred other masterpieces of the Ecole de Paris, which belonged to the two most important collectors who accompanied and supported "DEDO" in his life.
The first is Jonas NETTER, a brilliant collector who collected the most beautiful masterpieces of the young man from Livorno, but also some of the most significant works of the Ecole de Paris.
Among the 14 works by Modigliani from the Netter collection, the portrait Fillette en Bleu from 1918 will be on display; the portrait of Chaïm Soutine from 1916; the portrait Elvire au col blanc (Elvire à la collerette) painted between 18 and 19; the portrait Jeune fille rousse (Jeanne Hébuterne) of 1919, which portrays the beautiful Jeanne Hébuterne in three quarters while she turns to the viewer in an attitude full of naturalness and elegance and capable of capturing attention with her deep blue eyes.
The second is Paul ALEXANDRE, who supported him on his arrival in Paris and helped him in the sculptural project of the Caryatids as well as during his returns to Livorno in 1909 and 1913. Of the 12 drawings, coming from the Alexandre collection, you can admire some Caryatids including the Caryatid (bleue) of 1913.
The MODIGLIANI section begins with 17 works on paper, which document the transition from the first naturalistic nudes to the more geometric phase, inspired by black art, to get to Cariatide (bleue) (1913) which opens the way for women with excessive curves. In his last years of life, Dedo leaves the writer Beatrice Hastings (remembered here with an oil on canvas from 1915) and joins the young artist Jeanne Hébuterne, present in Livorno with a double-sided work: Intérieur au piano (1918) and Adam et Eve (1919). Modì's nine paintings are portrayed: one more intense than the other and all linked to his daily life, from the bearded face Constant Lepoutre (1919) to the same bearded Leopold Zborowski (1916) with the red beard, up to his colleague Chaïm Soutine ( 1916) with a suffering gaze and a tender and thoughtful Fillette en bleu (1918). But above all the two portraits of the beloved attracted attention: Jeune fille rousse (Jeanne Hébuterne) (1918) with a sensual and disheveled face, and Jeanne Hébuterne (Jeanne Hébuterne au henné) (1918).
"Jeanne was very dark, she had a very sweet air and a regular face with oriental eyes and something dreamy, absent", thus describes Modì. His works have been much loved by Netter, who bought several, despite being bitterly criticized and almost unsaleable. During his first solo exhibition in 1918 at the Berthe Weill gallery his showcase nudes caused a scandal and the police were called. Friends asked Netter why he bought "all those junk", but the collector remained convinced of his choice, also supported by Zborowski, who defended his artists like a lion. It is thanks to them that after a hundred years Dedo has returned to his Livorno, with an exhibition that accurately recounts the last years of his life in Montparnasse.
Together with the works of MODIGLIANI, more than a hundred other masterpieces will also be exhibited, also collected by Jonas Netter since 1915. These are representative works of the great Ecole de Paris.
Among these you can admire paintings by Chaïm Soutine such as L'Escalier rouge à Cagnes, La Folle, L'Homme au chapeau and Autoportrait au rideau, painted from 1917 to 1920; works by Maurice Utrillo such as Place de l'église à Montmagny, Rue Marcadet à Paris, Paysage de Corse; works by Suzanne Valadon such as Le Trois nus à la campagne, Andrè Derain with Le Grand Bagneuses, St. Tropez and Portrait d'homme (Jonas Netter) by Moïse Kisling, a Polish artist who left us one of the most emblematic portraits of the collector Jonas Netter.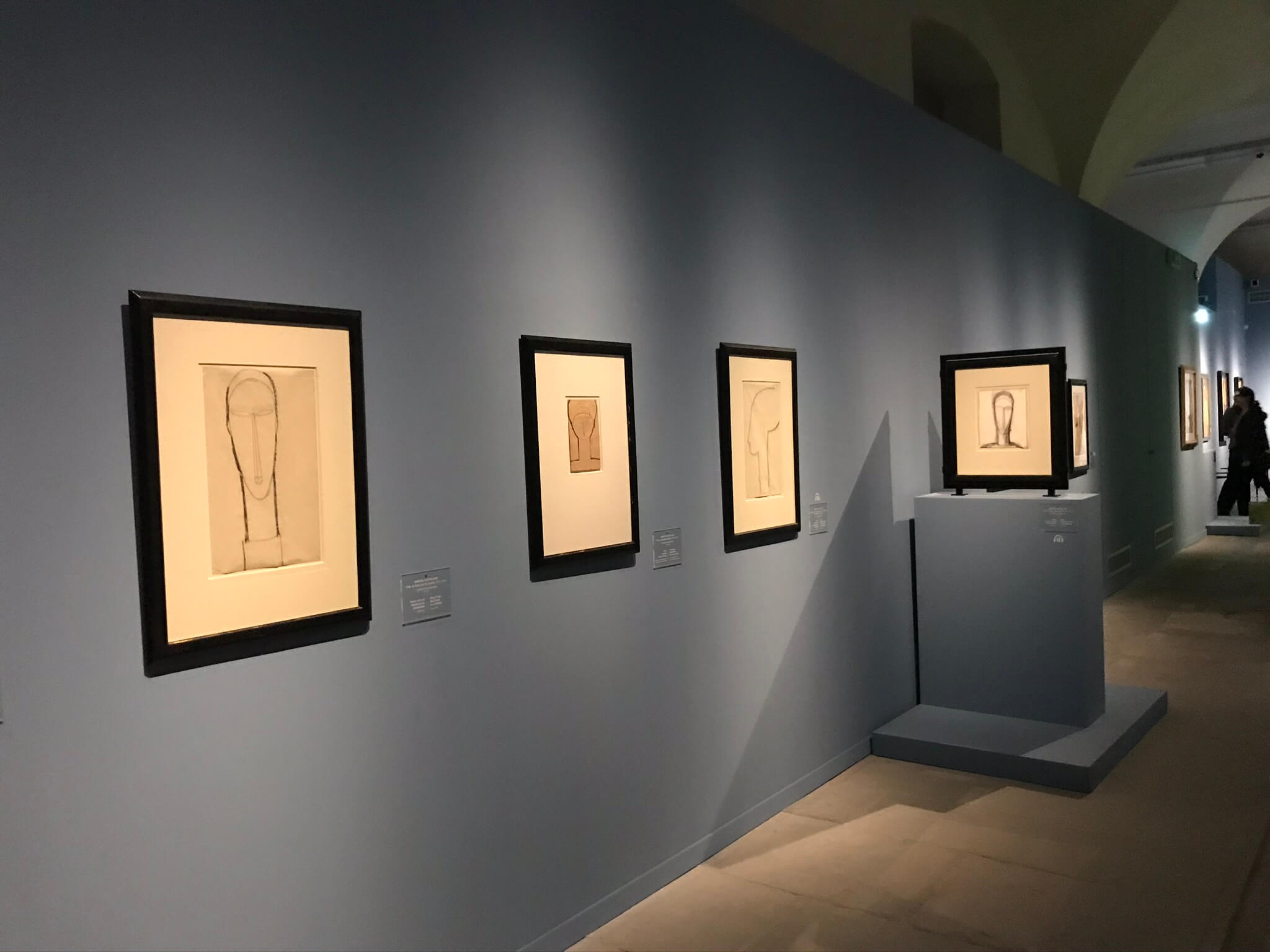 Amedeo Modigliani
"Opere su carta"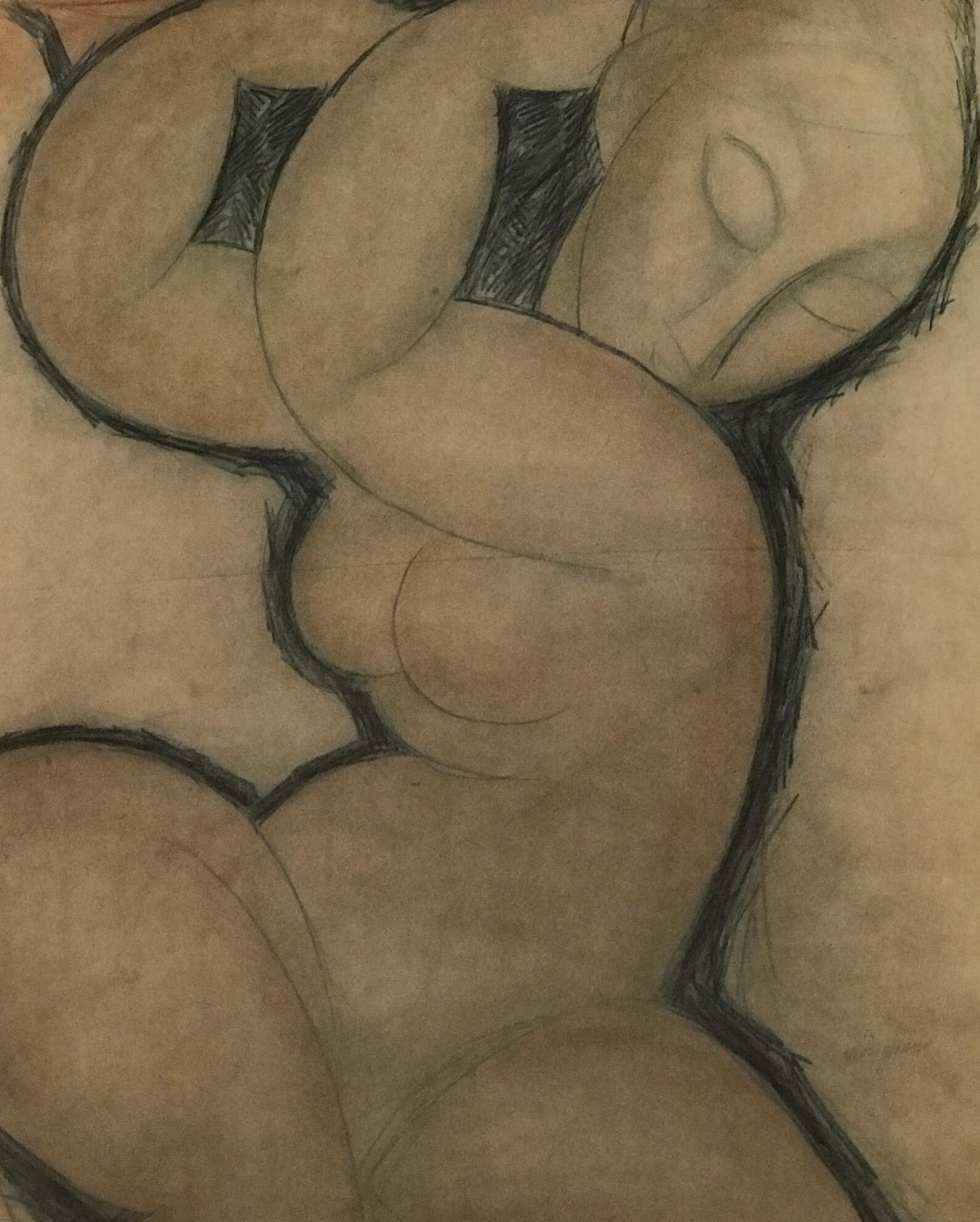 Amedeo Modigliani
"Cariatide (bleue)", 1913 circa – Matita blu su carta / Dettaglio
COLLEZIONE ALEXANDRE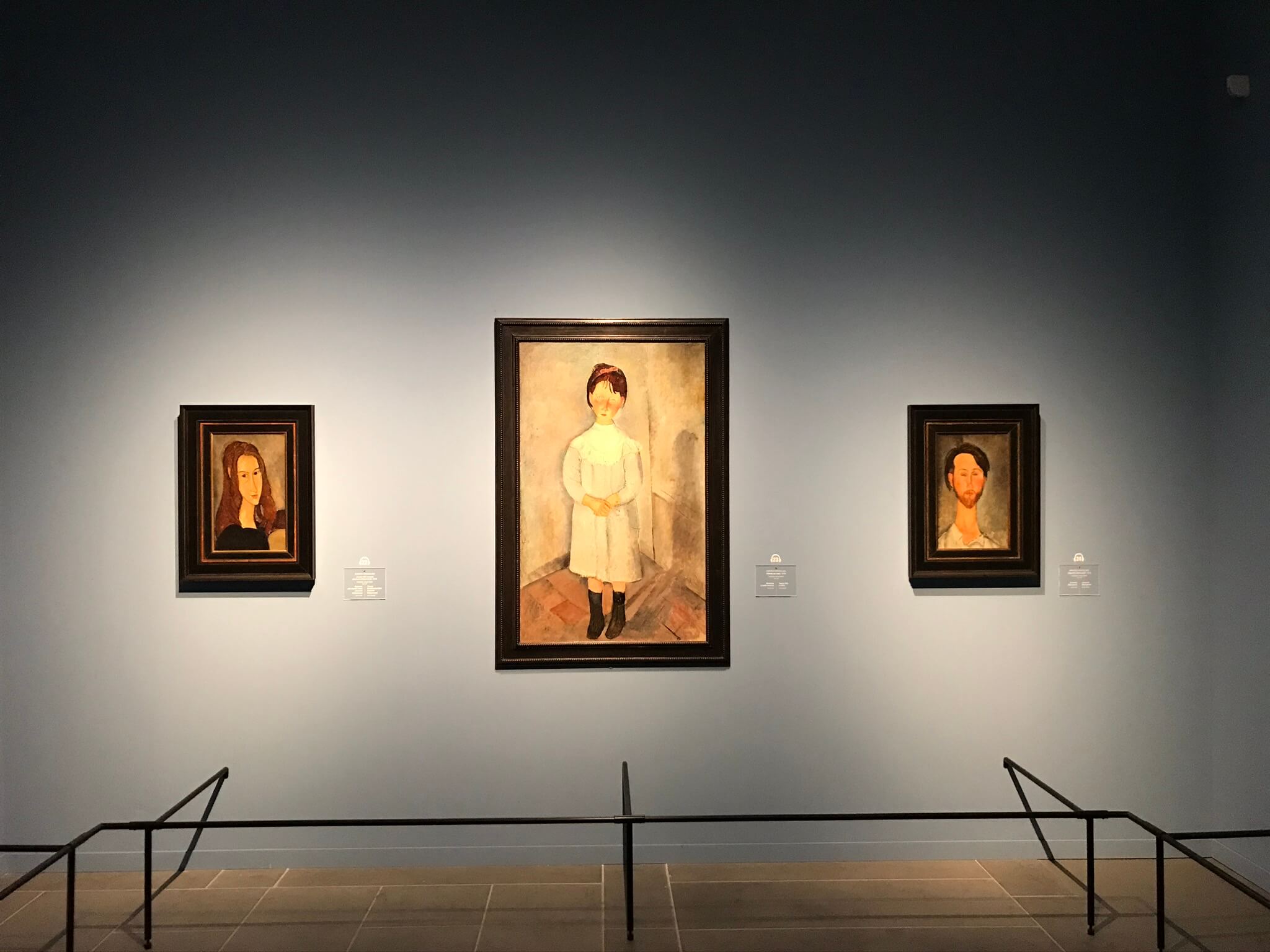 Amedeo Modigliani
A sinistra : "Jeune fille rousse" (Jeanne Hébuterne), 1918 – Olio su tela
Al centro : "Fillette en bleu", 1918 – Olio su tela
A destra. : "Leopold Zborowski", 1916 – Olio su tela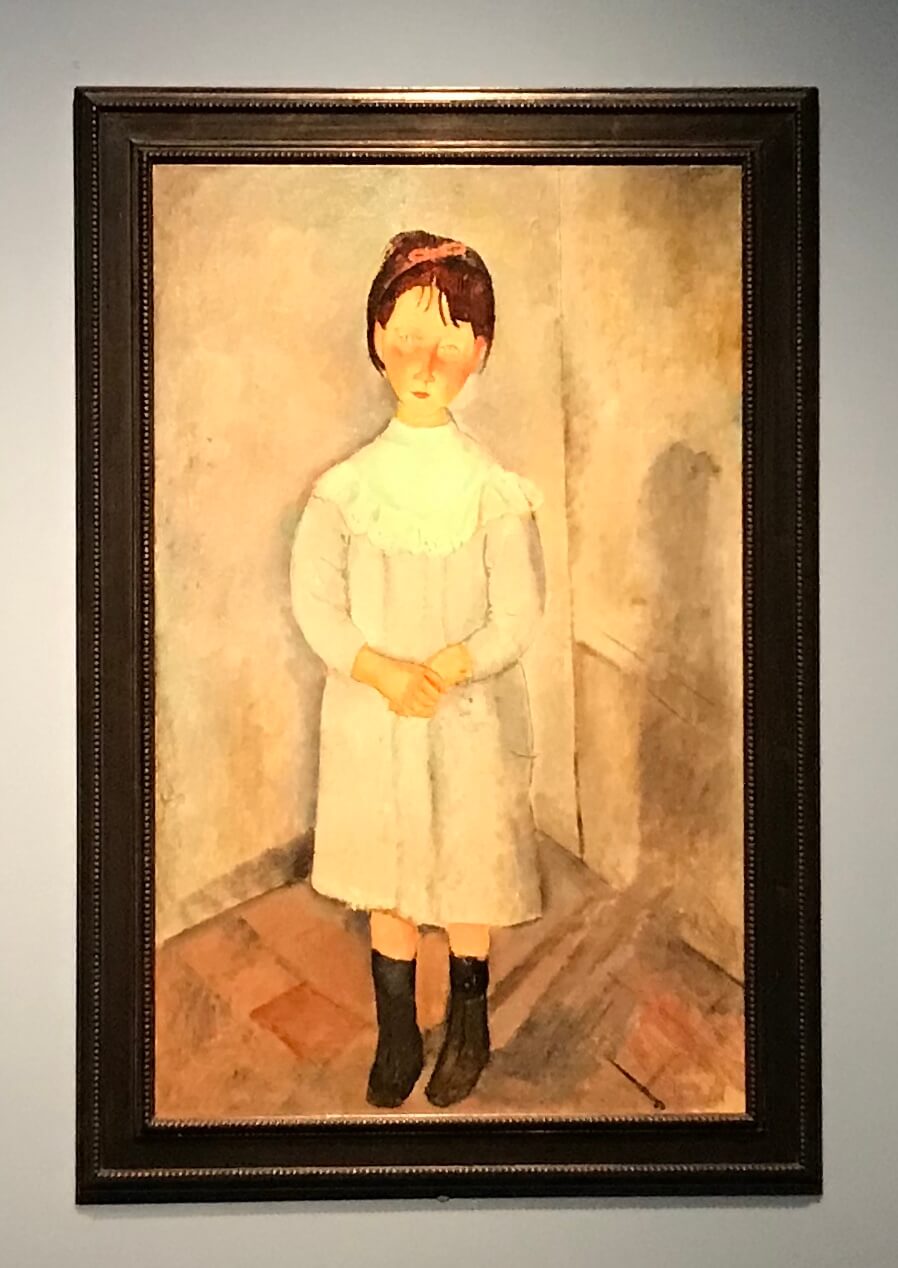 Amedeo Modigliani
"Fillette en bleu", 1918 – Olio su tela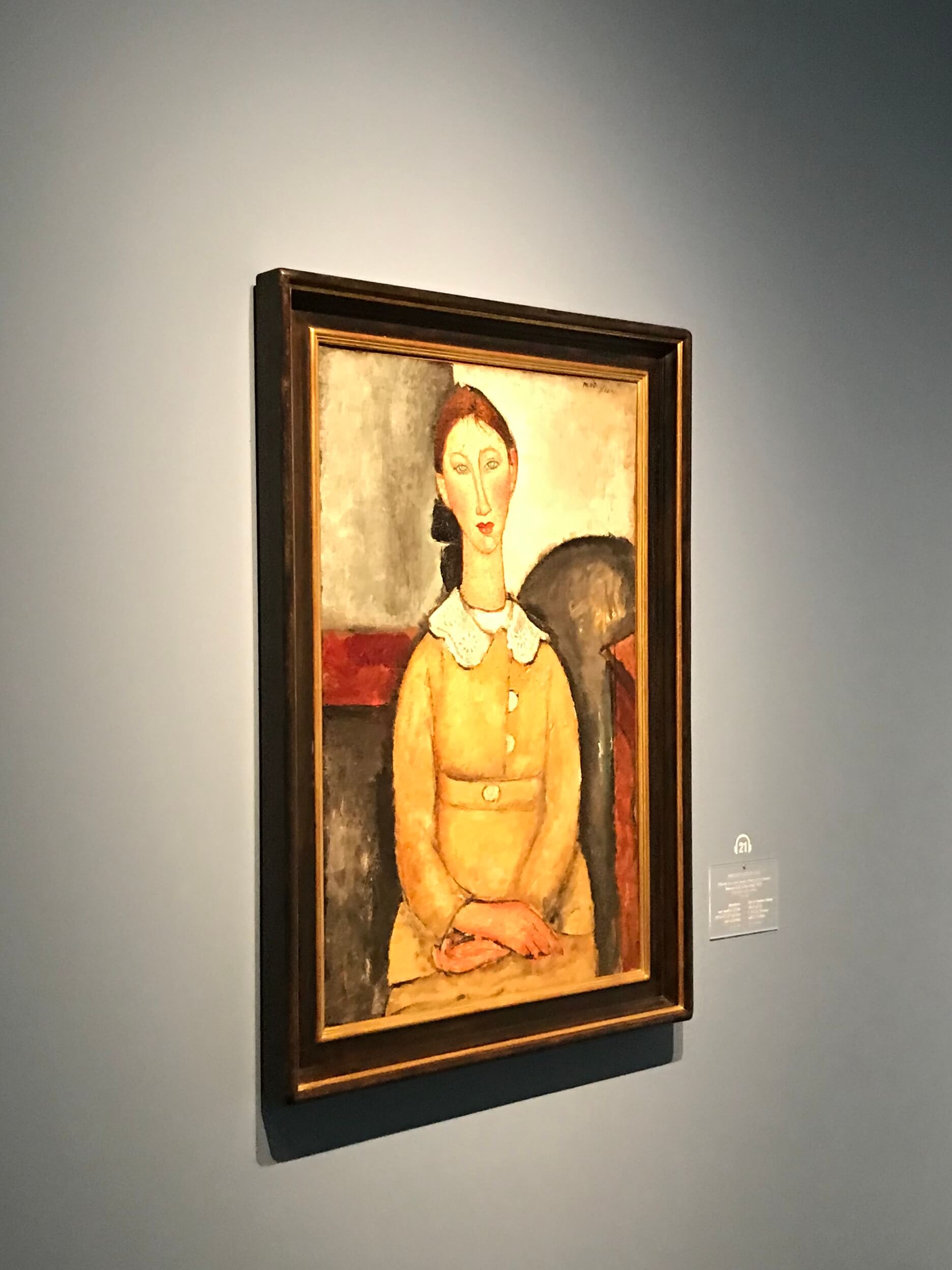 Amedeo Modigliani
"Fillette en robe jaune" (Portrait de jeune femme à la collerette), 1917 – Olio su tela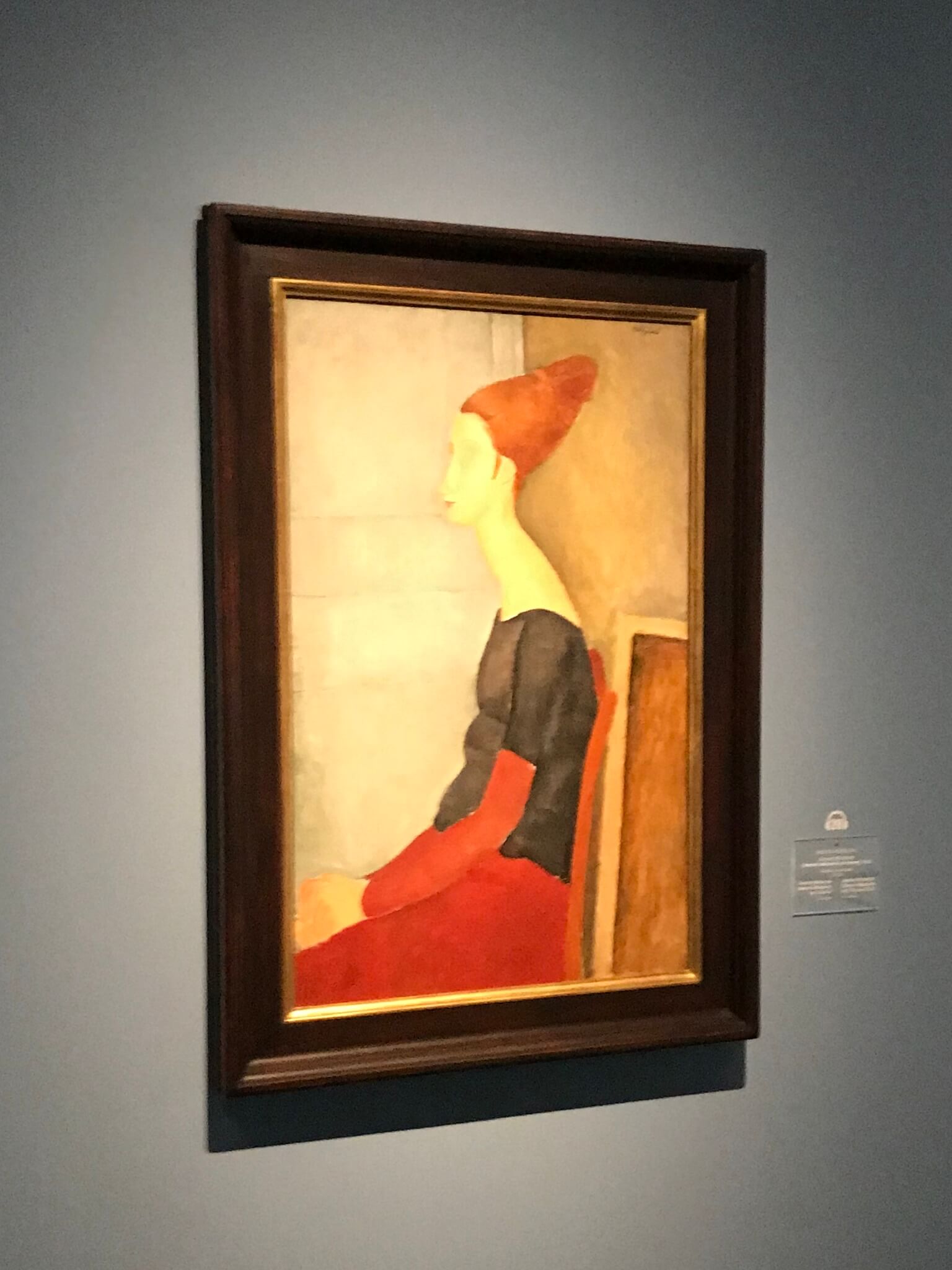 Amedeo Modigliani
"Jeanne Hébuterne" (Jeanne Hébuterne au henné), 1918 – Olio su tela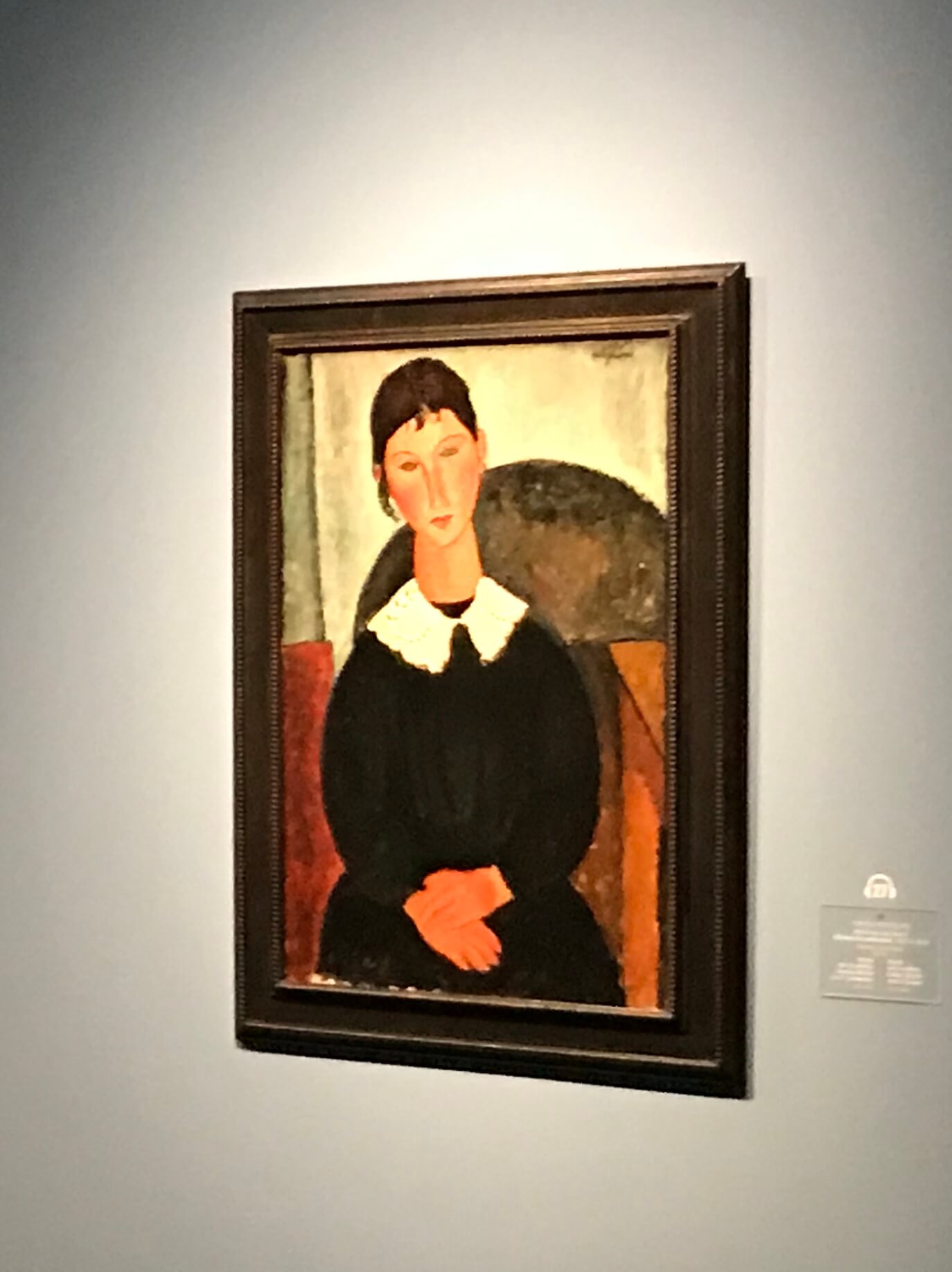 Amedeo Modigliani
"Elvire au col blanc" (Elvire à la collerette), 1917 o 1918 – Olio su tela
COLLEZIONE NETTER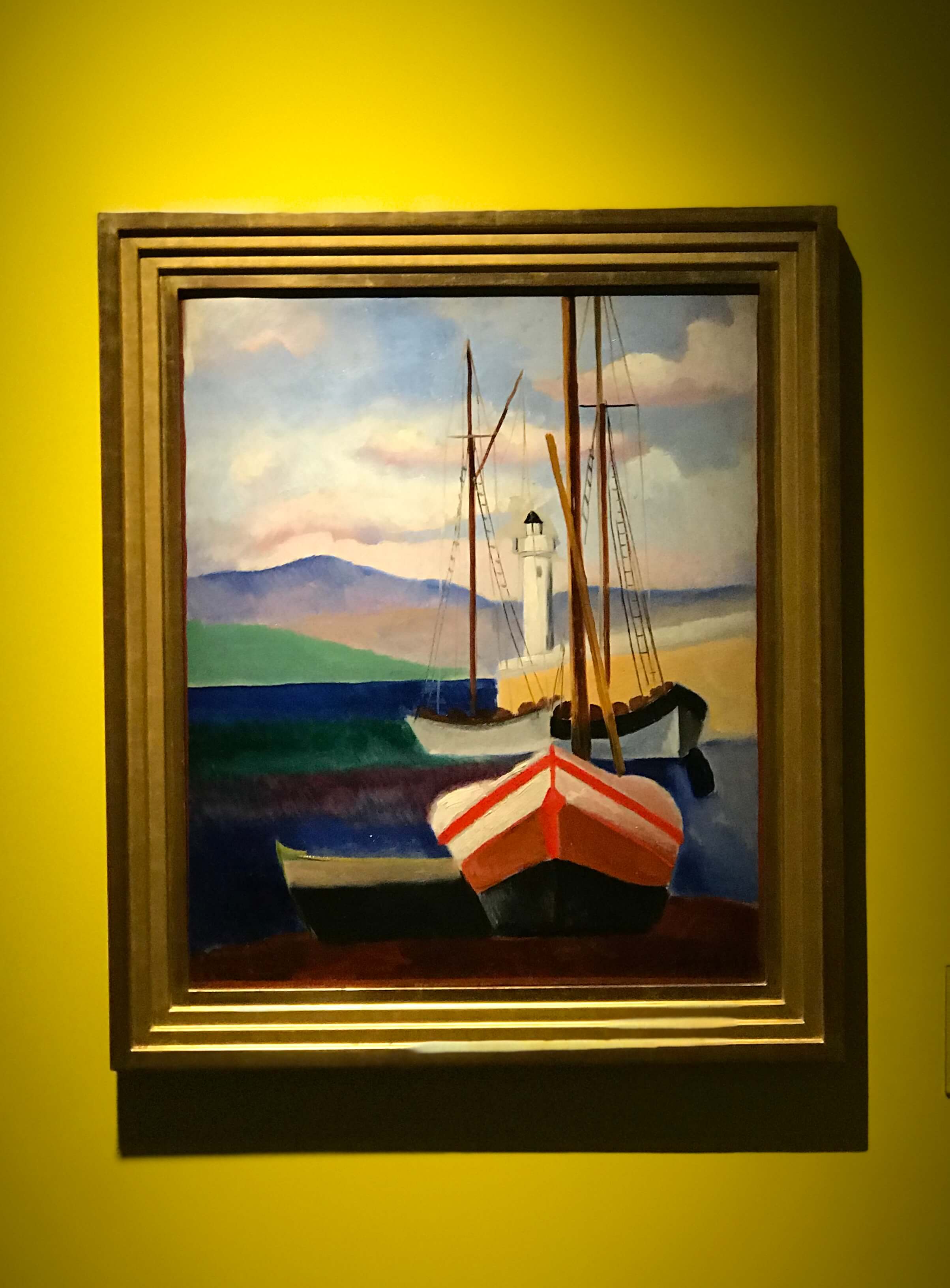 Moïse Kinsling
"St. Tropez, Septembre", 1918 – Olio su tela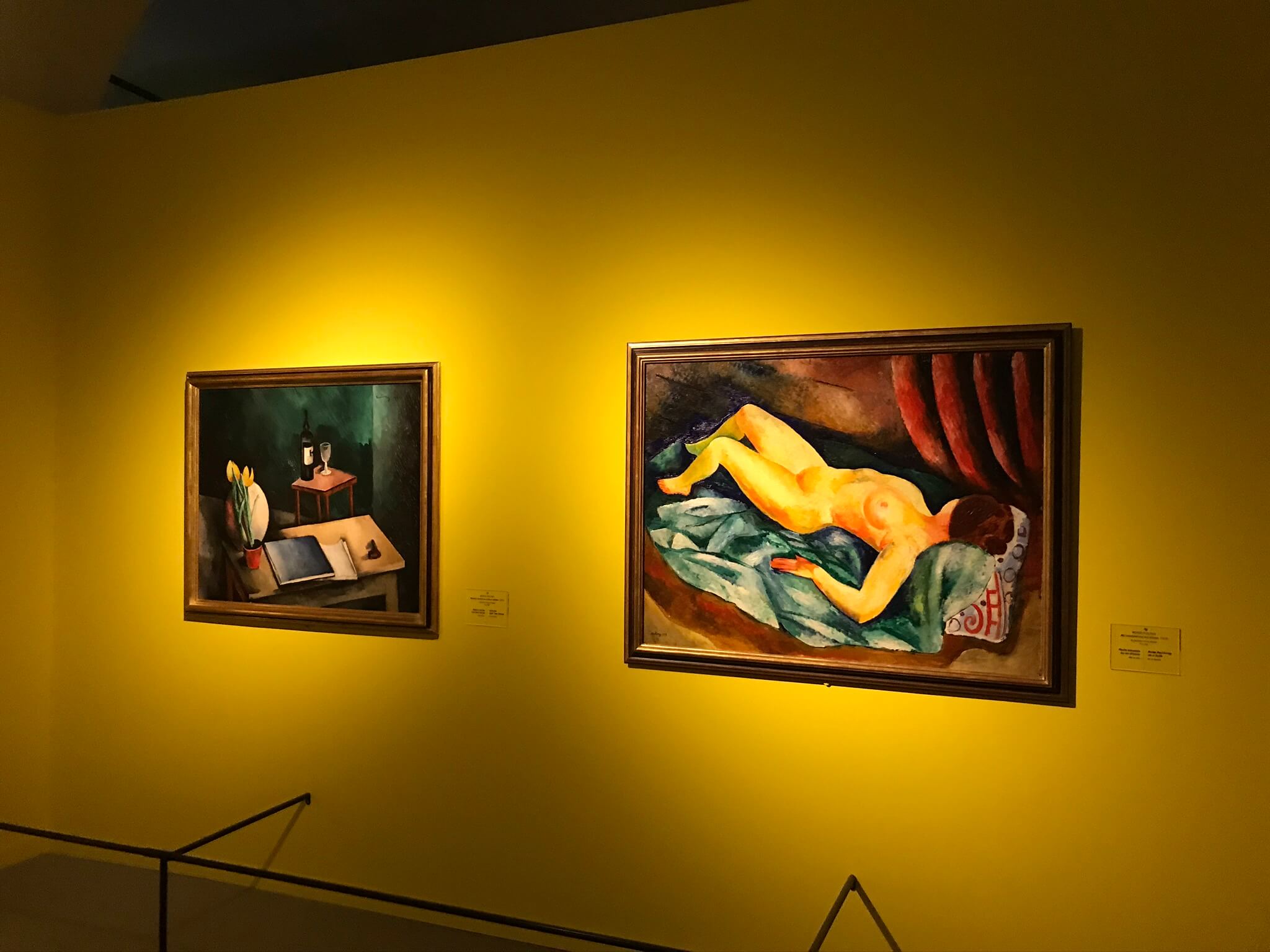 Moïse Kinsling
A sinistra : "Nature morte aux deux tables", 1916 – Olio su tela
A destra. : "Nu couché sur un divan", 1919 – Olio su tela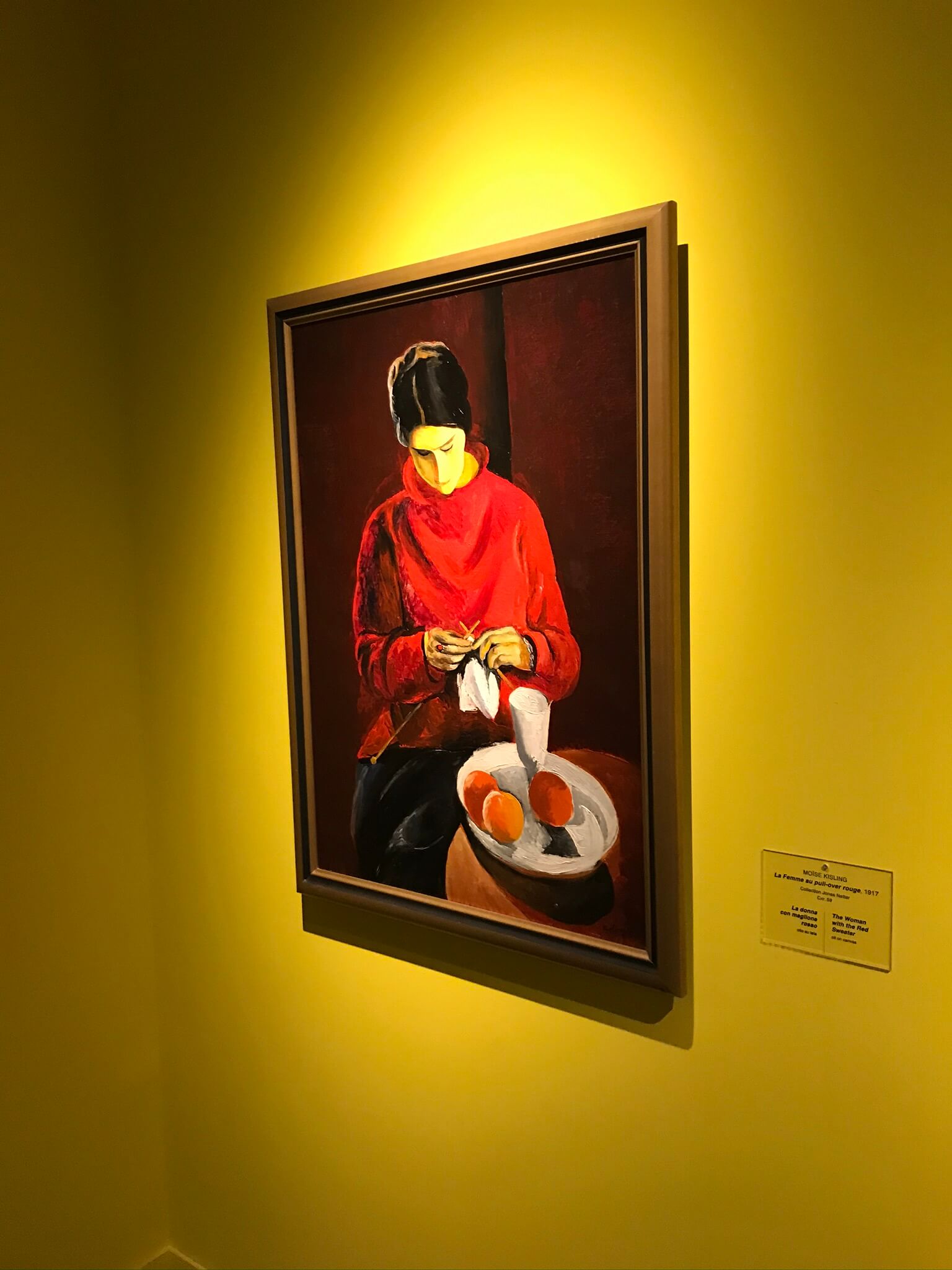 Moïse Kinsling
"La femme au pull-over rouge", 1917 – Olio su tela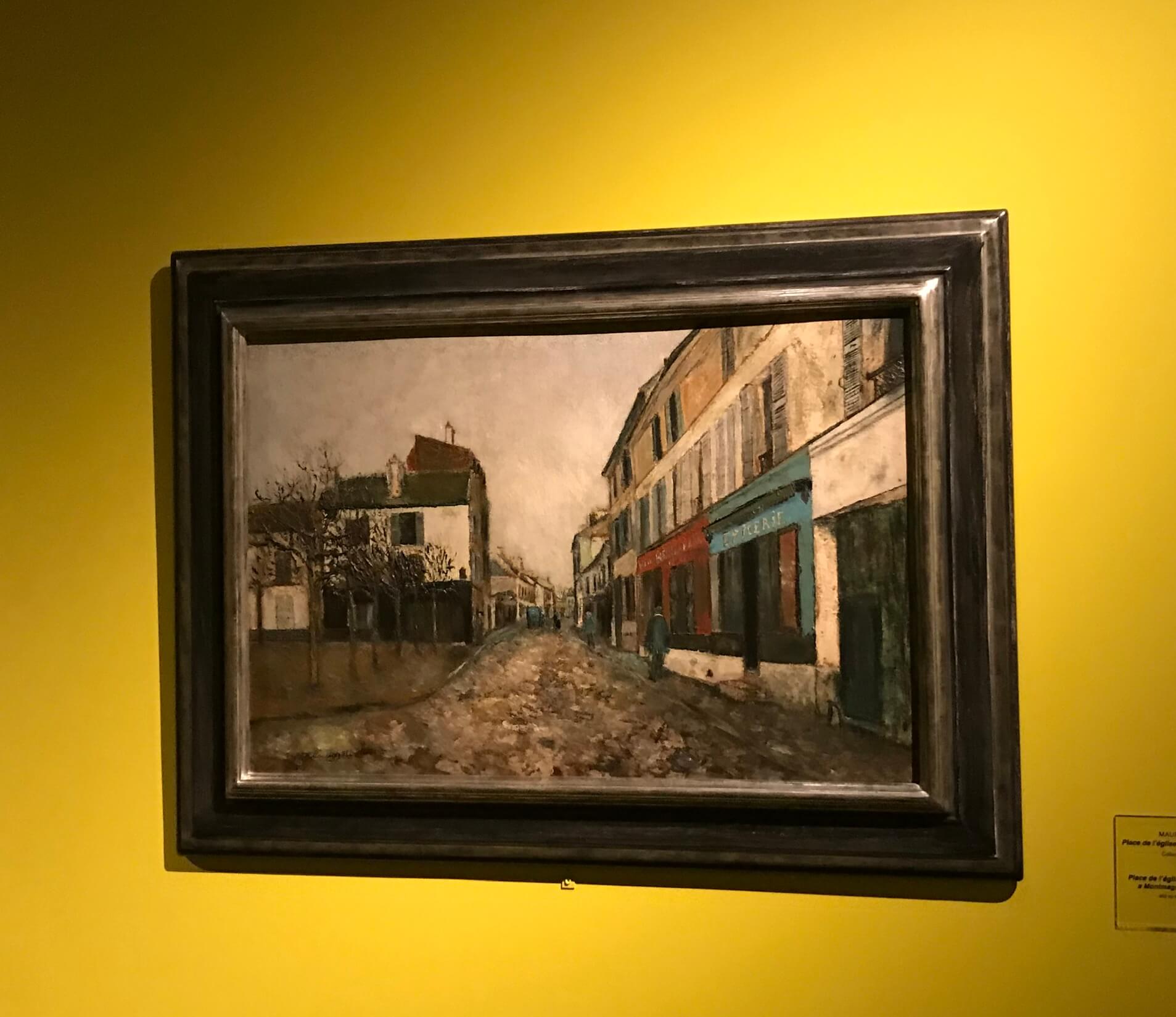 Maurice Utrillo
"Place de l'Église à Montmagny", 1907 circa – Olio su tela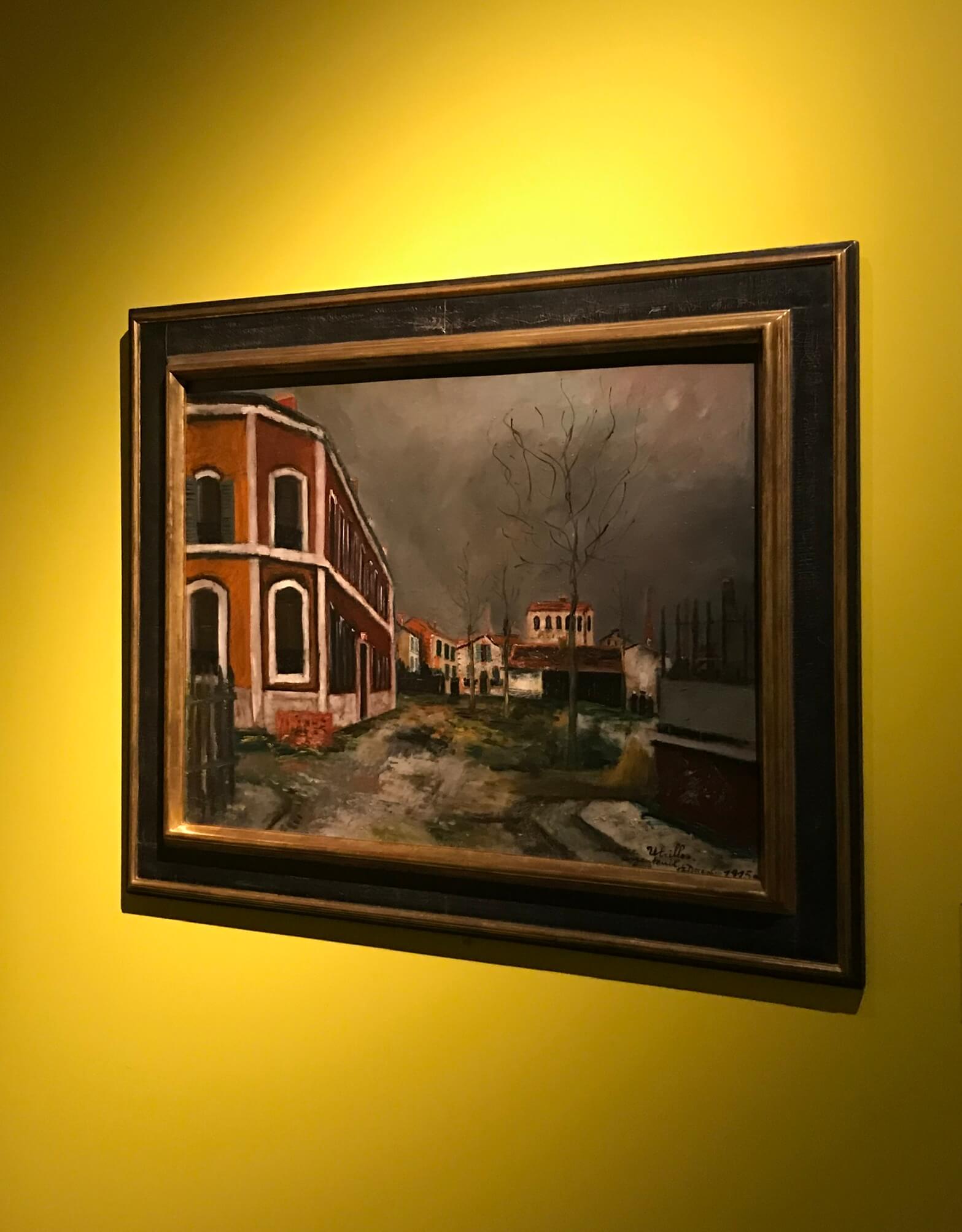 Maurice Utrillo
"L'École des garçons, place Carnot à l'Argenteuil", 1915 – Olio su cartone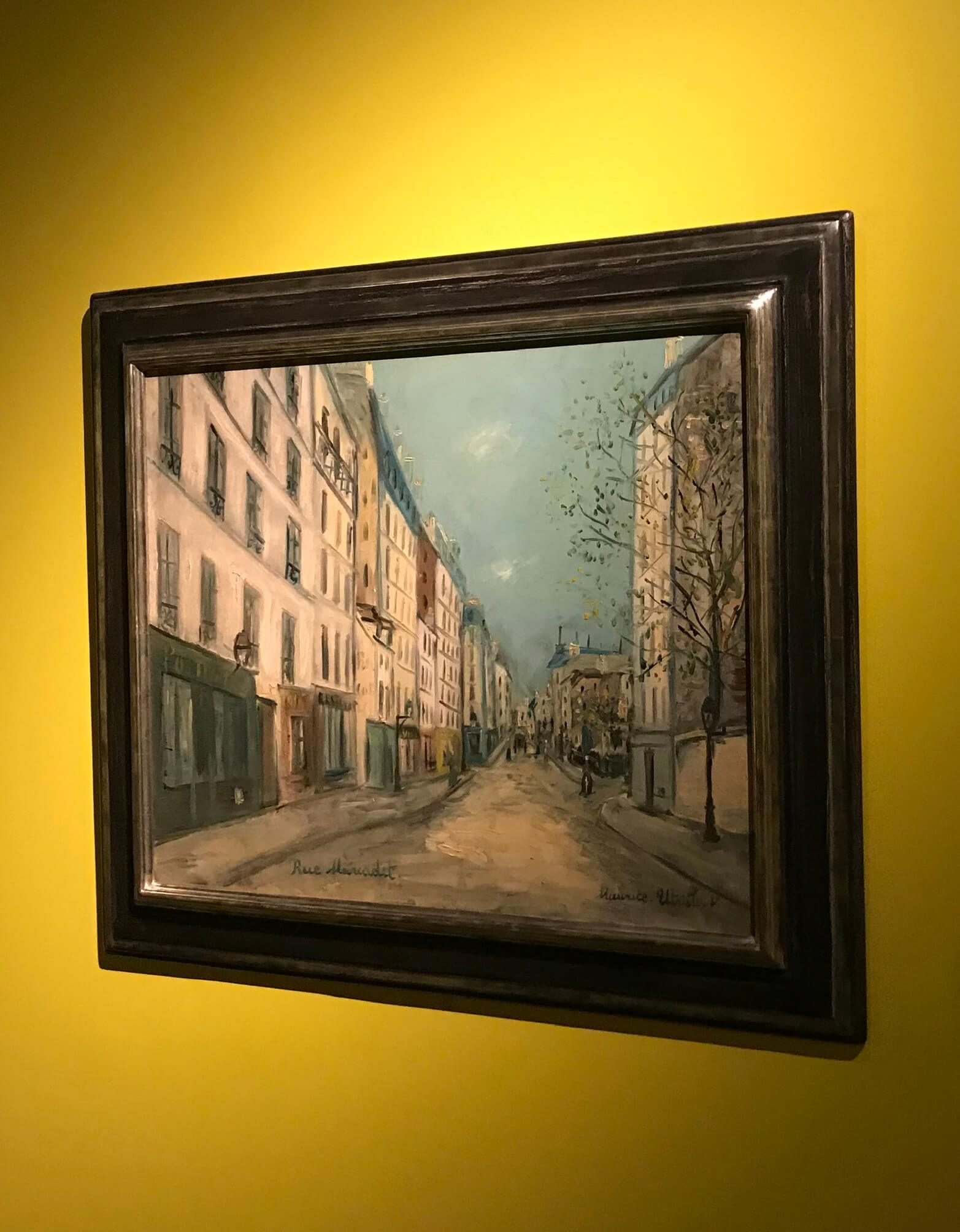 Maurice Utrillo
"Rue Marcadet à Paris", 1911 – Olio su tela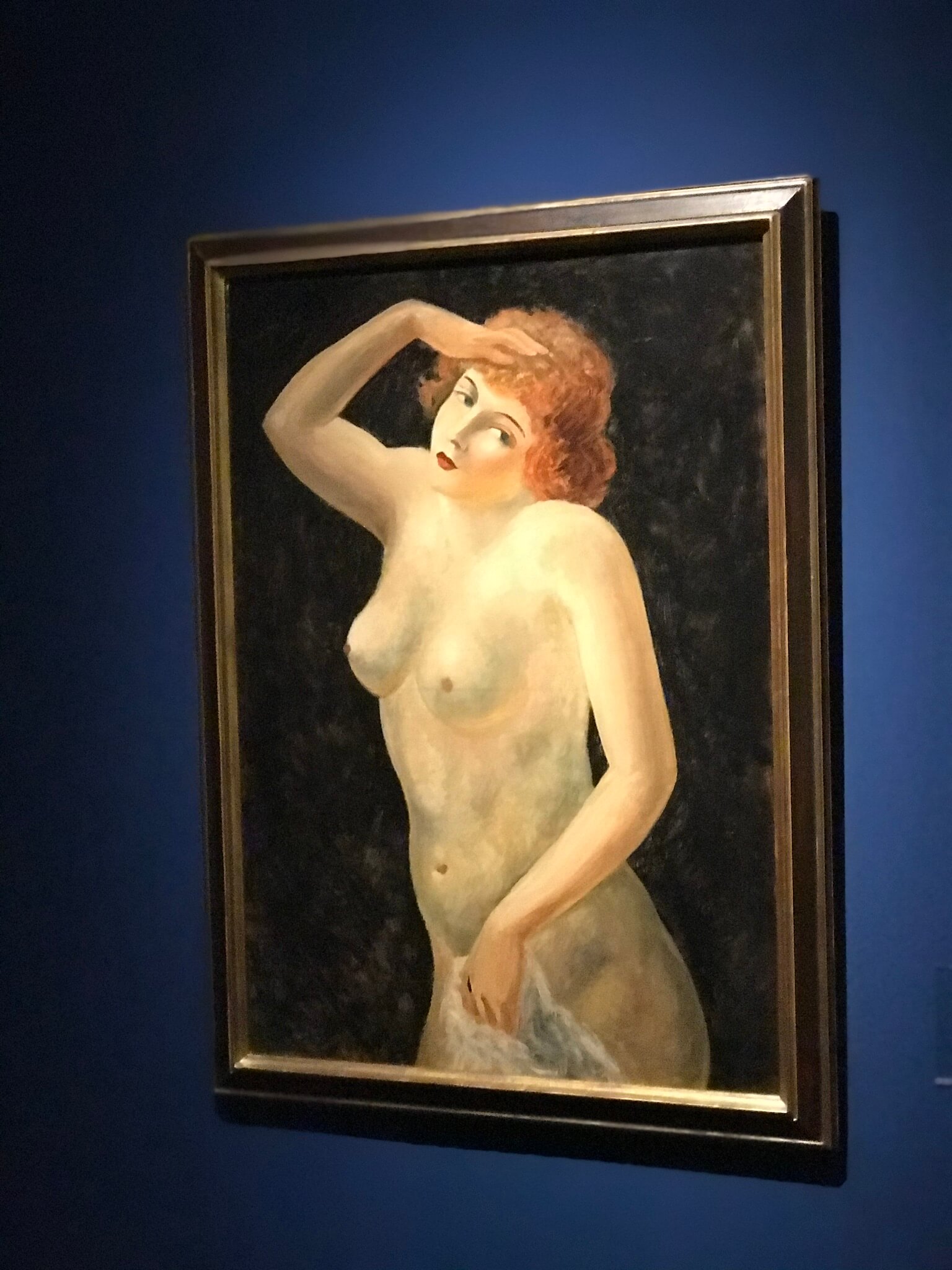 André Derain
"Nu debout", 1910 circa – Olio su tela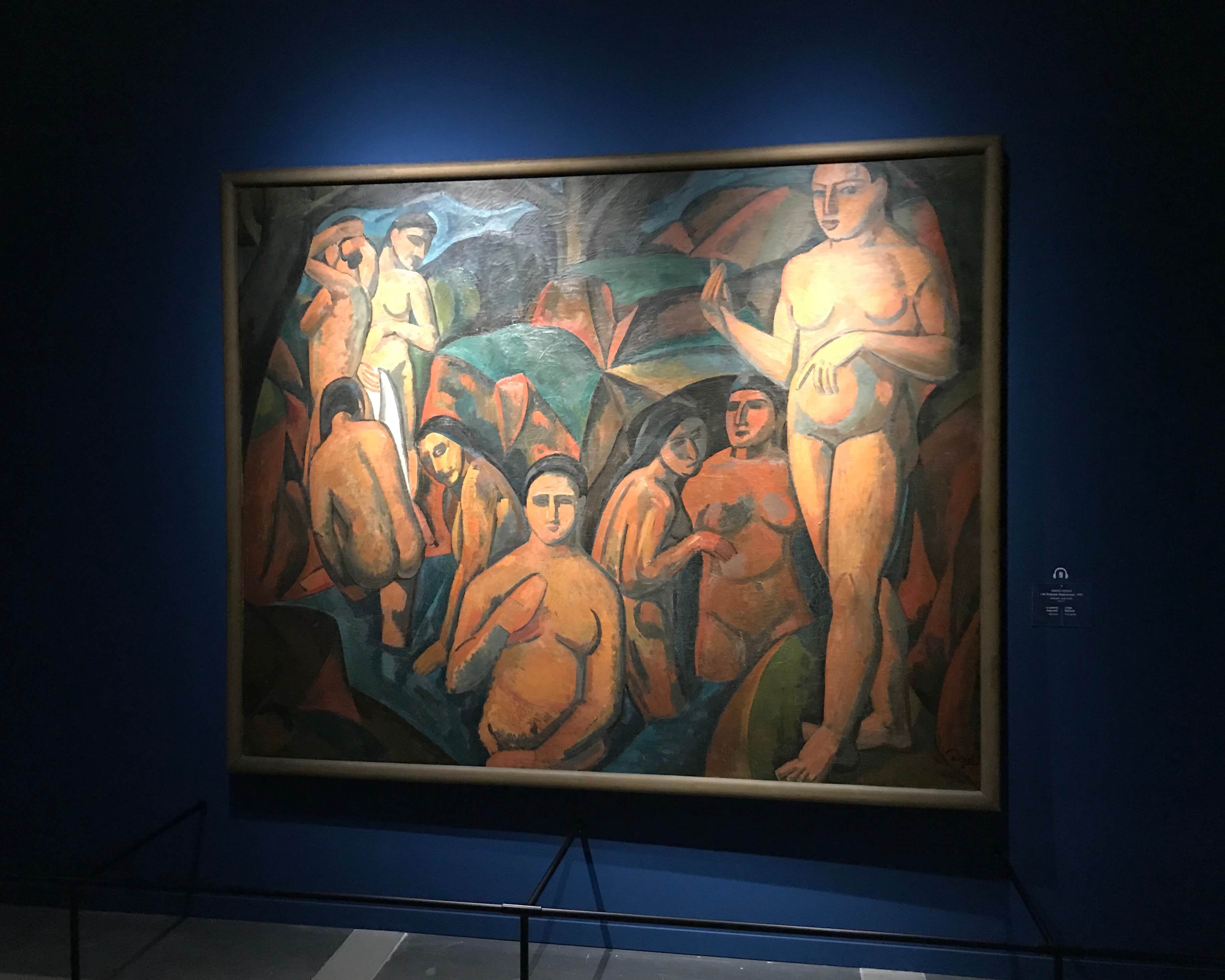 André Derain
"Les grandes baigneuses", 1908 – Olio su tela
---