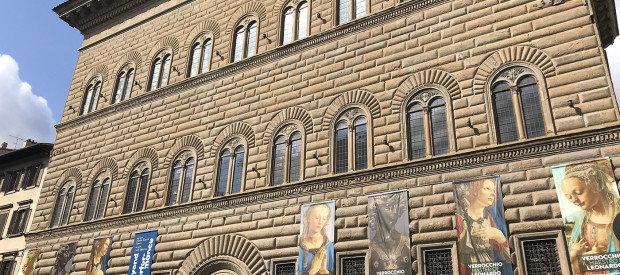 VERROCCHIO, MASTER OF LEONARDO
Exhibition from 9 Mars 2019 to 14 July 2019
Palazzo Strozzi – Florence
www.palazzostrozzi.org
Palazzo Strozzi celebrates Andrea del Verrocchio, an emblematic artist of the Florentine Renaissance, in a major exhibition showcasing over 120 paintings, sculptures and drawings from the world's leading museums and collections, including the Metropolitan Museum of New York, the Musée du Louvre in Paris, the Rijksmuseum in Amsterdam, the Victoria and Albert Museum in London and the Gallerie degli Uffizi in Florence.
The exhibition, with a special section at the Museo Nazionale del Bargello, brings together for the first time Verrocchio's celebrated masterpieces and capital works by the best-known artists associated with his workshop in the second half of the 15th century, such as Domenico Ghirlandaio, Sandro Botticelli, Pietro Perugino and Leonardo da Vinci, his most famous pupil, also reconstructing Leonardo's early artistic career and interaction with his master thanks to outstanding loans and unprecedented juxtapositions.
The exhibition, curated by two leading experts in the art of the Quattrocento, Francesco Caglioti and Andrea De Marchi, is one of the flagship events in the programme of celebrations marking the 500th anniversary of Leonardo's death and is the first retrospective ever devoted to Verrocchio, while also exploring the early years of Leonardo di Vinci's career and providing an overview of artistic output in Florence from roughly 1460 to 1490, the age of Lorenzo the Magnificent.
Opening Hours:
Daily 10.00 – 20.00
Thursdays 10.00 – 23.00
Exhibition also open on public holidays
Exhibition Catalogue available for Guests of B&B De Amicis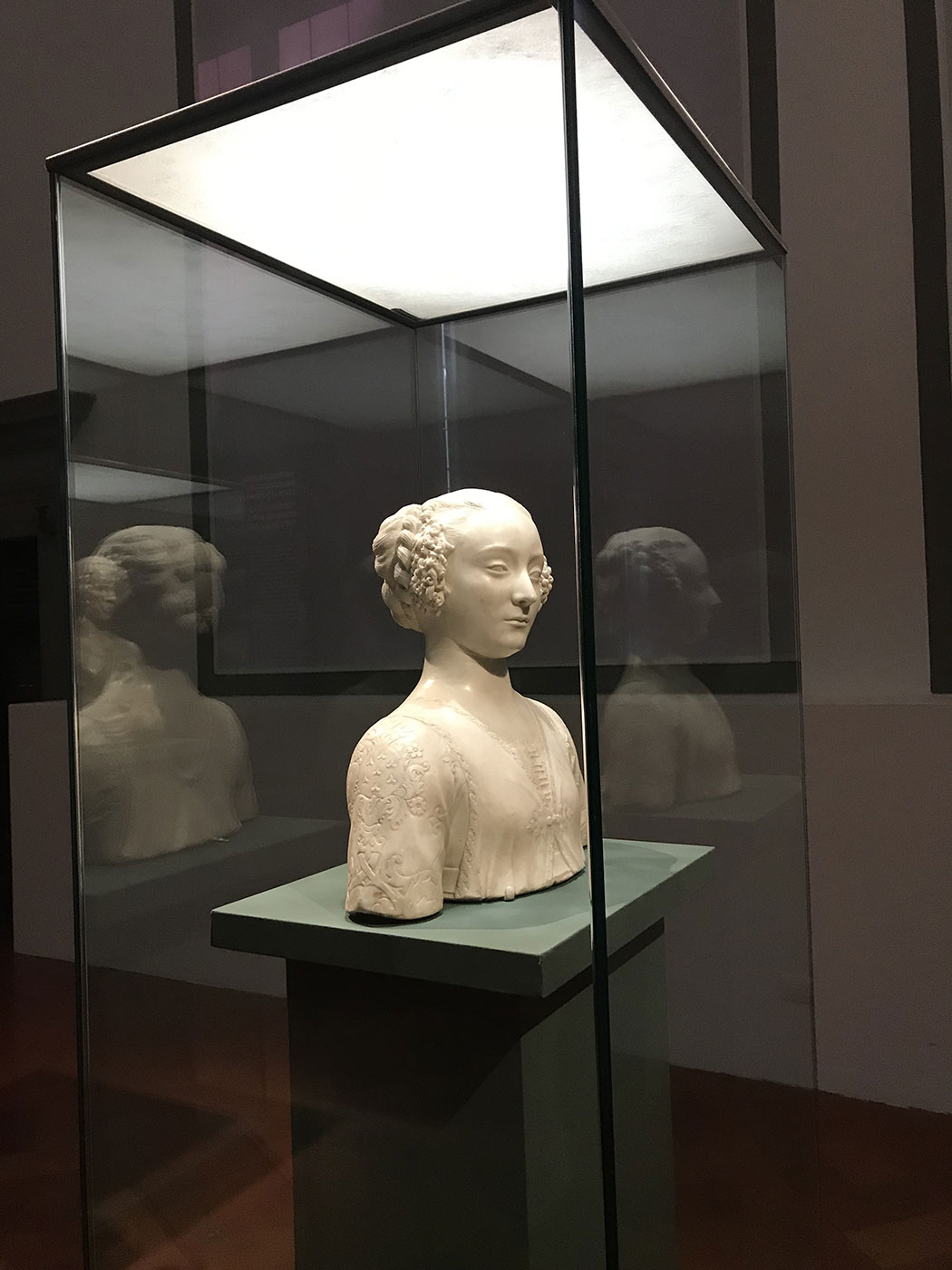 GIOVANE GENTILDONNA (1465-1466 circa)
Andrea Del Verrocchio
Marmo bianco – New York, The Frick Collection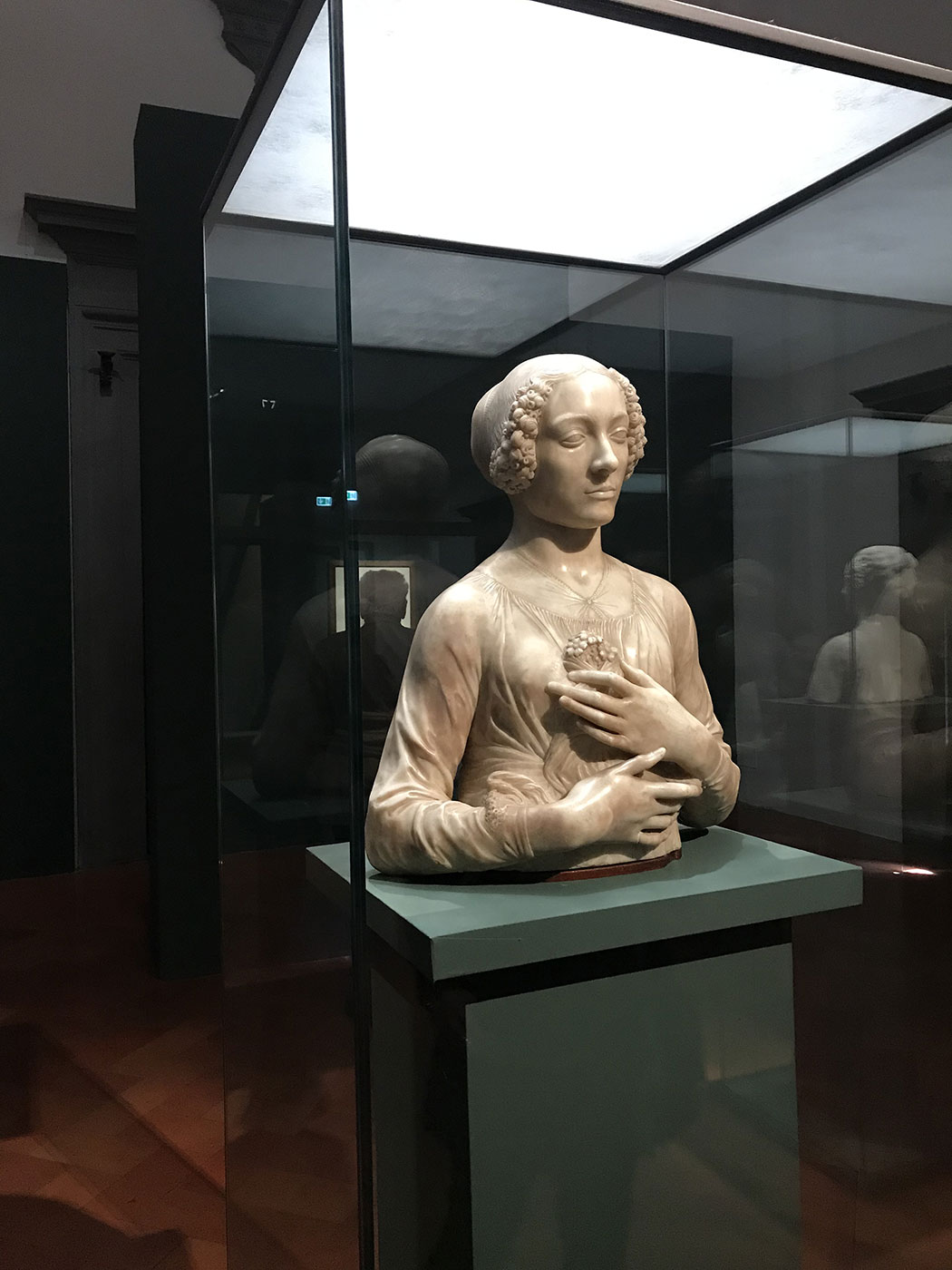 DAMA DEL MAZZOLINO (1475 circa)
Andrea Del Verrocchio
Marmo – Firenze, Museo Nazionale del Bargello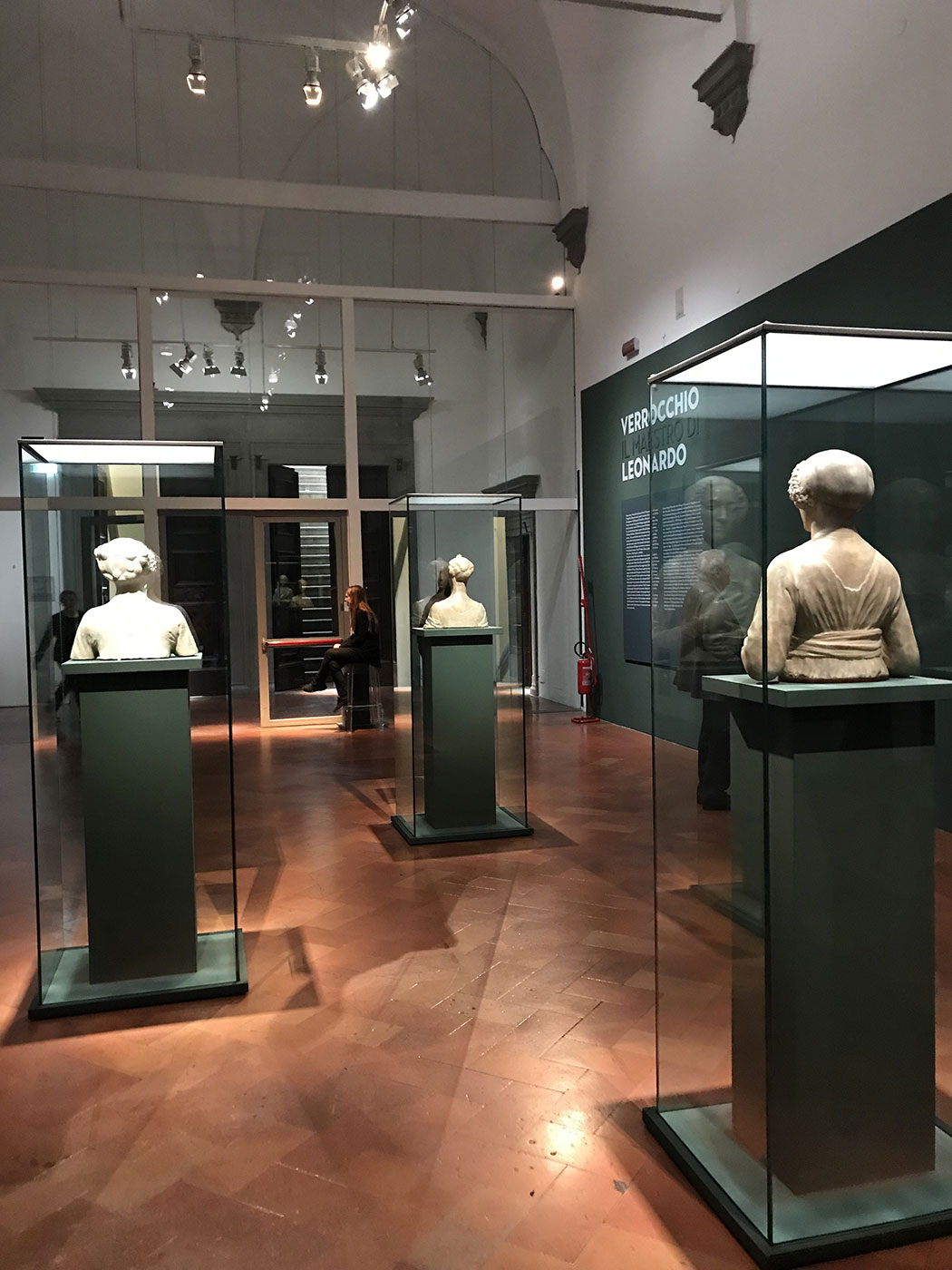 TRE BUSTI FEMMINILI visti di spalle
Desiderio Da Settignano e Andrea Del Verrocchio (dal 1455 al 1475 circa)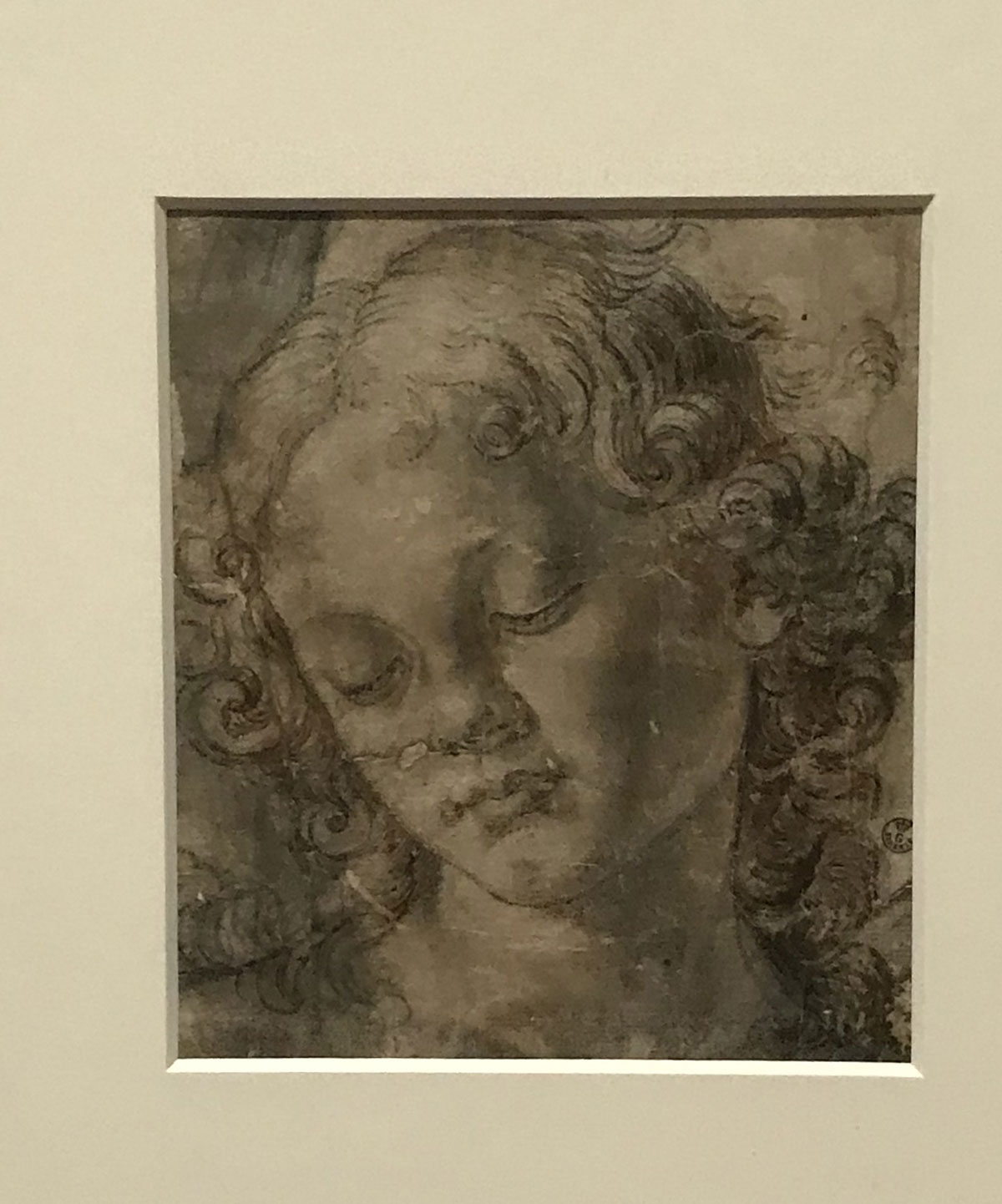 TESTA DI ANGELO (1472 – 1476)
Andrea Del Verrocchio
Carboncino o Matita nera poi rilavorati dall'artista a penna e inchiostro bruno scuro
Firenze, Gallerie degli Uffizi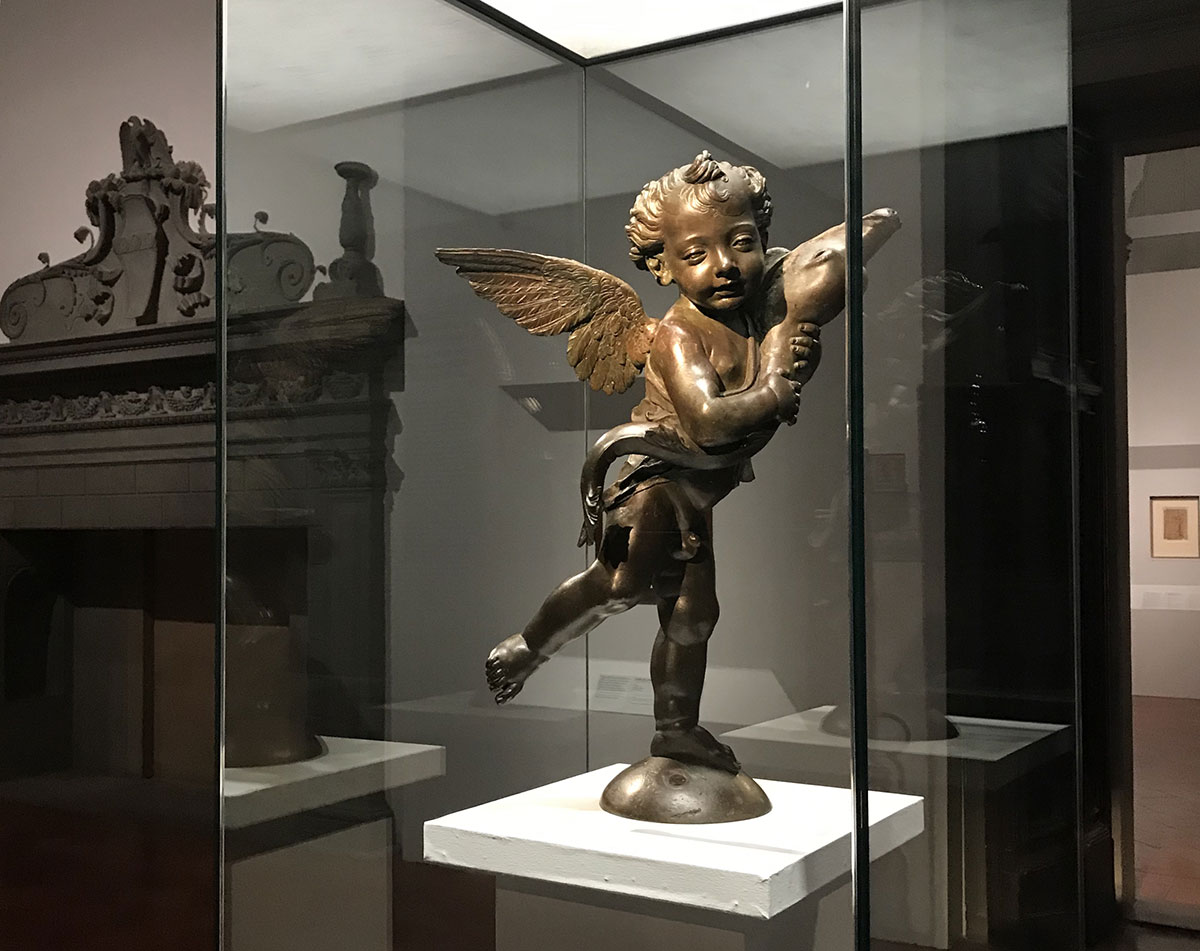 SPIRITELLO CON PESCE (Putto col Delfino) 1470 – 1475 circa
Andrea Del Verrocchio
Bronzo
Firenze, Museo di Palazzo Vecchio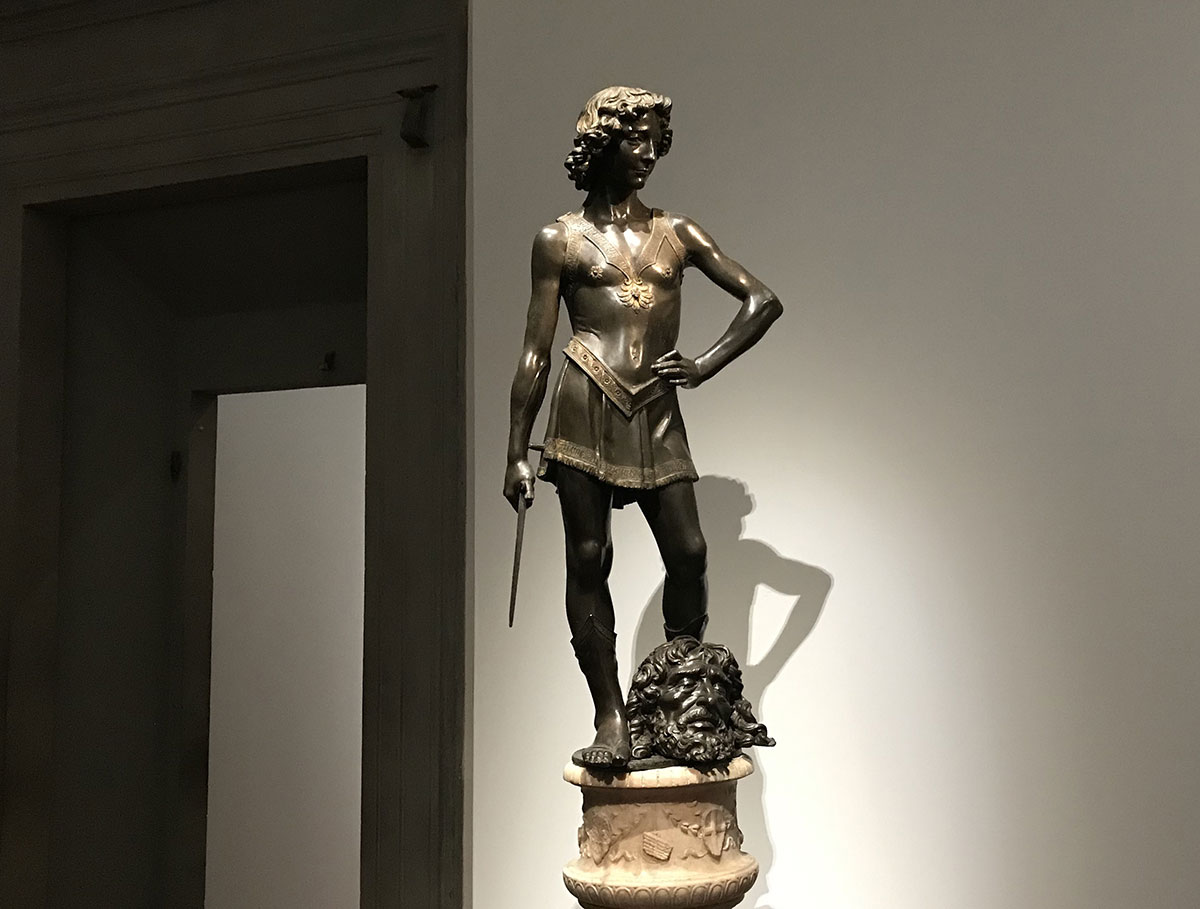 DAVID VITTORIOSO (1468 – 1470 circa)
Andrea Del Verrocchio
Bronzo con tracce di dorature
Firenze, Museo Nazionale del Bargello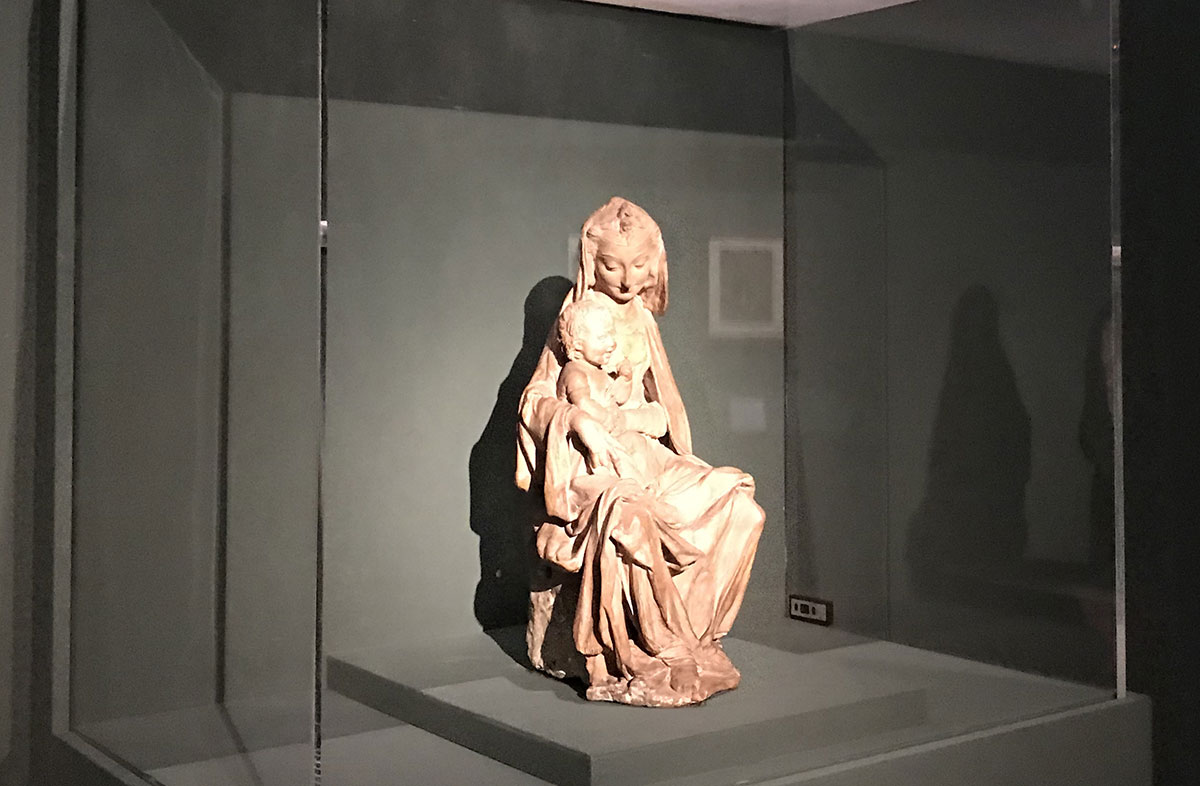 Amazing terracotta that is supposed to be attributed to a young Leonardo Da Vinci, at the time a pupil in the Andrea Del Verrocchio workshop.
MADONNA COL BAMBINO (1472 circa)
Leonardo Da Vinci
Londra, Victoria and Albert Museum
---