If you like to wake up in the morning to a nice cup of coffee or, better still, a bona fide espresso, then you'll be pleased to know that our rooms contain the innovative, award-winning Nespresso Pixie machine and an assortment of coffee and dark chocolate capsules.
TRADITIONAL ITALIAN BREAKFAST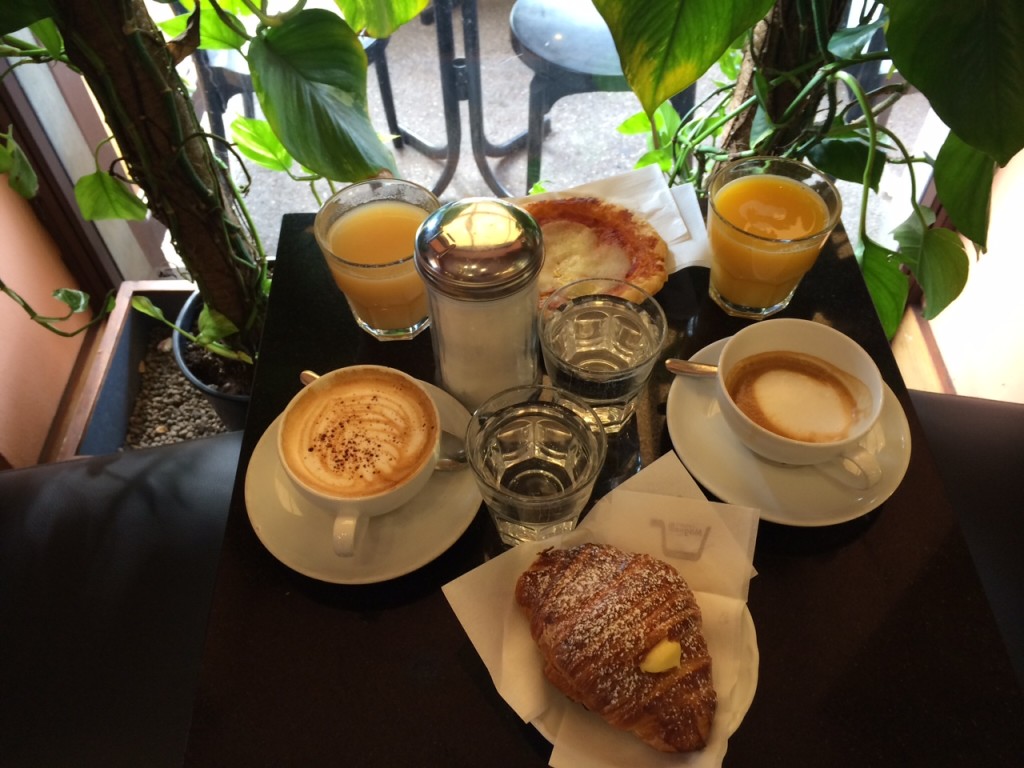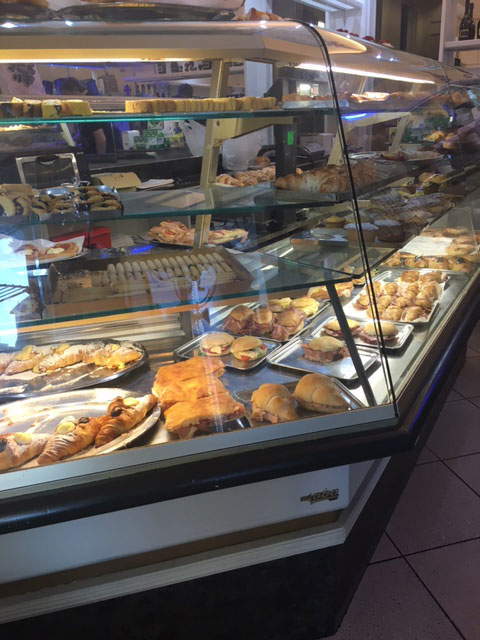 Enjoy a traditional Italian Breakfast in two excellent bakeries next to the B&B. Breakfast includes:
1 hot drink
1 croissant or savoury item or mini pizza
juice fruit and water
BREAKFAST ZONA – FROM 1st MAY
On request it is possible to have a more natural and light breakfast, consisting of quality products and the freshest.
The principle is at the basis of a particular way of eating, born in America around 2000 and now also widespread in Italy, is based on the balanced distribution of protein (40%), carbohydrates (40%) and fats ( 30%) at each meal or snack of the day.
Quantities consumed are divided into blocks with which we build the personal daily requirement. But that those who know the Zona already knows.
We propose both to those who already know the benefits of the Zona and to those who wish to start their day in an alternative to the usual Italian breakfast, or who has the curiosity to try it.
The ns. proposals are:
1 Block:
80gr. ricottina Bio (1P)
1 seasonal fruit or juice (1C)
1 walnut or almond 3 (1G)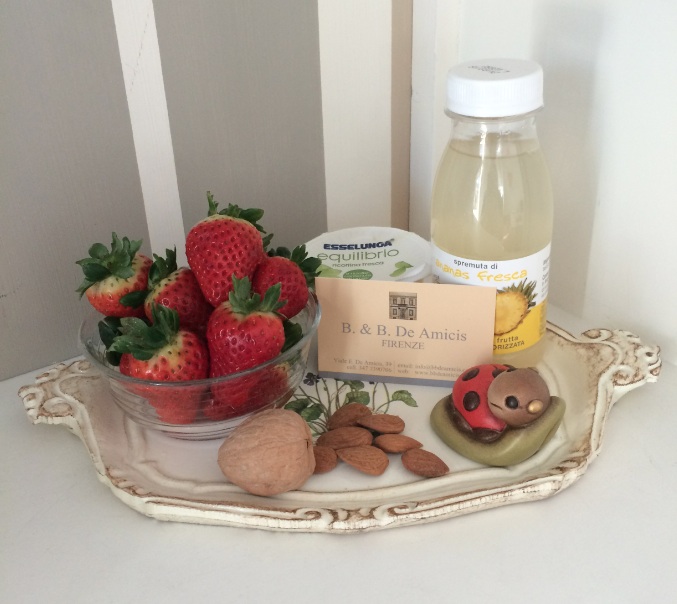 2 Blocks:
25gr. crackers balanced Enervit (1P + 1C + 1G)
30gr. raw or cooked ham or bresaola (1P)
10gr. honey (1C)
1 walnut or almond 3 (1G)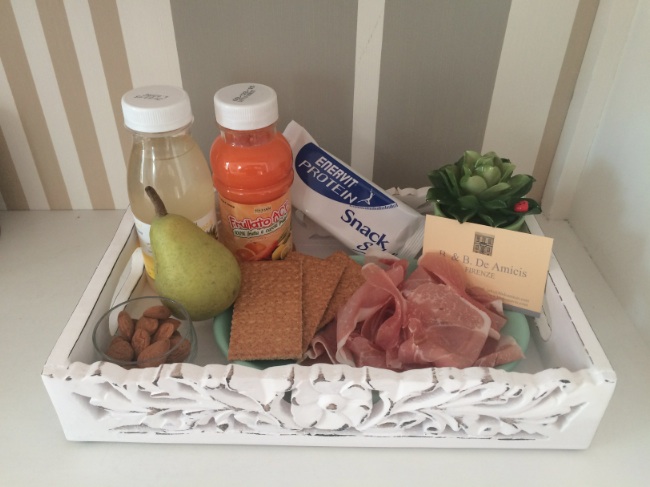 This type of breakfast is served in the room and has an extra cost of € 5 per person (one block) and 8 € per person (2 blocks).
Variations on 2 menu are interchangeable with each other, while there are no outside food indicated.
However in the room is a list of products compatible with the Zona, which can be ordered on request.
For those who wish to learn more are available for inspection the wonderful book by Daniela Morandi & Barry Sears titled: "THE BEAUTY OF THE ZONA – Recipes of wellness, beauty and good humor"
The Breakfast Zona are always booked the day before and will be served between 8.00 and 10.00 am
Good breakfast to All!