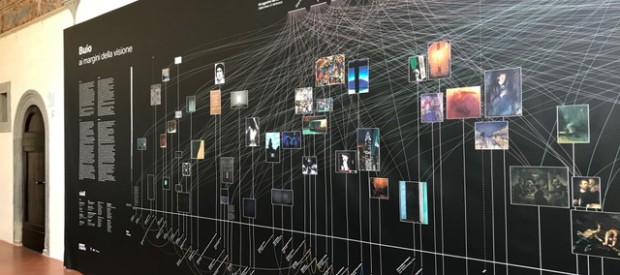 PROJECT: "THE WALL" The Dark – At the edge of vision From 21.04.2018 to 21.06.2018 – Museo del Novecento
A truly exciting exhibition that was signed by MARCO BAZZINI inside the Museo del Novecento in Piazza Santa Maria Novella in Florence. IL BUIO is the first graphic exhibition of the project "THE WALL", the original exhibition format conceived by the new director of the Museum, Sergio Risaliti. An easily understandable graphic model, information concepts and data on the works collected by the curator so as to suggest to the visitor new stimuli and new traces of reading. Bazzini has chosen the theme of darkness and that of art. The darkness not to be understood as absence, but rather as a common line to tell the story of art under a new point of view, to understand how artists have used or lived or depicted the darkness from the contemporaries to go back in the centuries.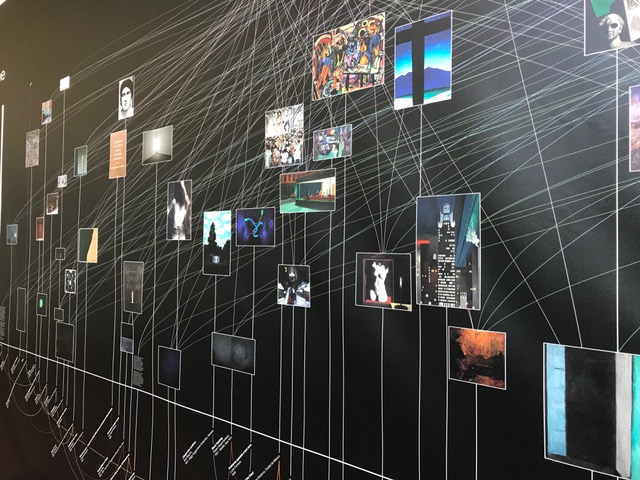 Defining darkness is difficult. Is it a character, a dimension, a metaphor? A condition or rather an environment? The darkness is, however, it is declining, something certainly ambivalent. It presents itself and retracts at the same time. There is no darkness without light, darkness without clarity. Precisely because it is unattainable in its entirety, in this exhibition the darkness has been sought in works of art. A visual journey in the history of art that shows how the darkness in its constant presence – it is too often believed that only art is light – muted according to culture and time.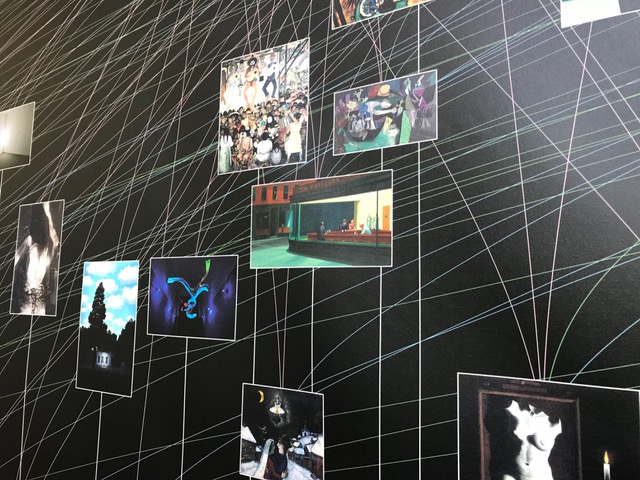 If the more recent artists invite to stay in the darkness, other protagonists of the twentieth century are referring to the darkness as a material for the pictorial expression or for the introspective investigation. A journey of more than 60 WORKS which, proceeding to the contrary, arrives at the nocturnal representation, a pictorial genre whose first episode is present in FLORENCE in the BARONCELLI CHAPEL of SANTA CROCE with the "ANNOUNCEMENT OF PADS OF TADDEO GADDI.