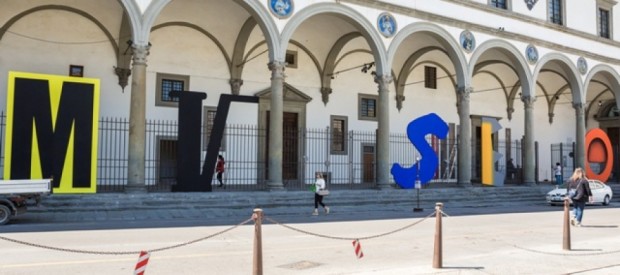 Saturday 21.04.2018 – Starting from this date the historic site of the Museo del 900, dedicated to Italian Modern and Contemporary Art, is reborn with a new image strongly desired by the new artistic director Sergio Risaliti. The interventions will be multiple and on several levels:
enhancement of exhibition planning, with alternating exhibitions and temporary projects
recovery of new spaces
better use of the museum heritage
future multitasking institution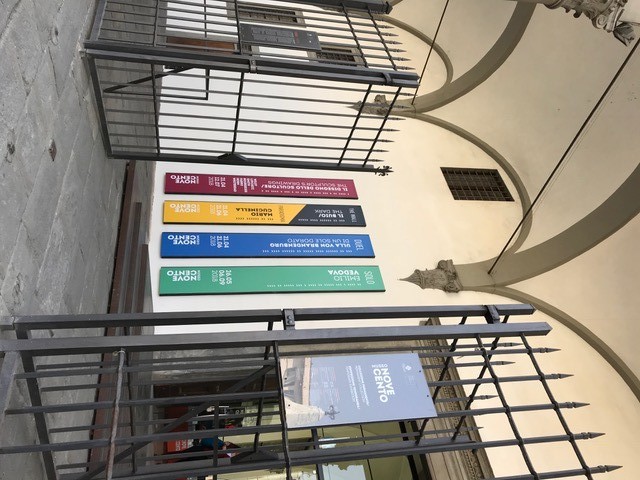 Immediately admire the colorful installation of the writing M U S E O in front of the external gate, designed by the artist Paolo Parisi in collaboration with the students of the Academy of Fine Arts in Florence. A choice, that of the word "Museum" to indicate the desire to modernize the term to give back to the House of the Muses a contemporary vitality reminding that art is the daughter of memory (Mnemosyne).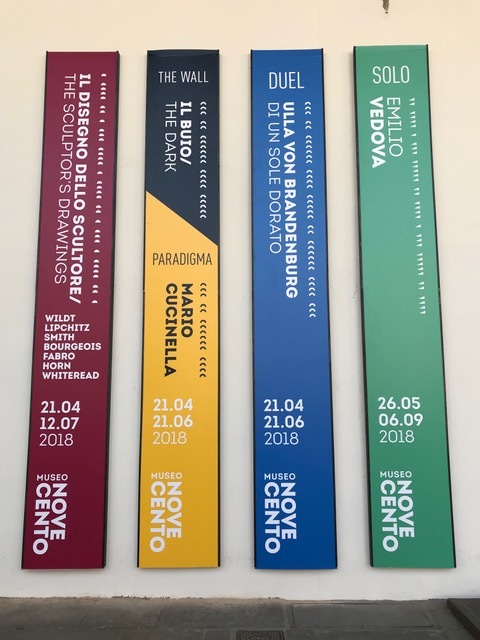 To be reported for the next months:
The video installation "The body is a sacred garment" by Beatrice Bulgari for In Between Art Film
From 21.04.18 to 20.09.18
The "The Wall" Project, the original exhibition format conceived by the new director Risaliti who, for his debut, has the signature of Marco Bazzini entitled Il Buio. At the edge of vision
From 21.04.18 to 21.06.18
the Exhibition "The sculptor's drawings" with graphic works signed by A.Wildt, J.Lipchitz, D.Smith, Louise Bourgeois, L.Fabro, Rebecca Horn and R. Whiteread.
From 21.04.18 to 12.07.18
the first Italian exhibition of the German artist Ulla Von Brandenburg "Of a golden sun"
From 21.04.18 to 21.06.18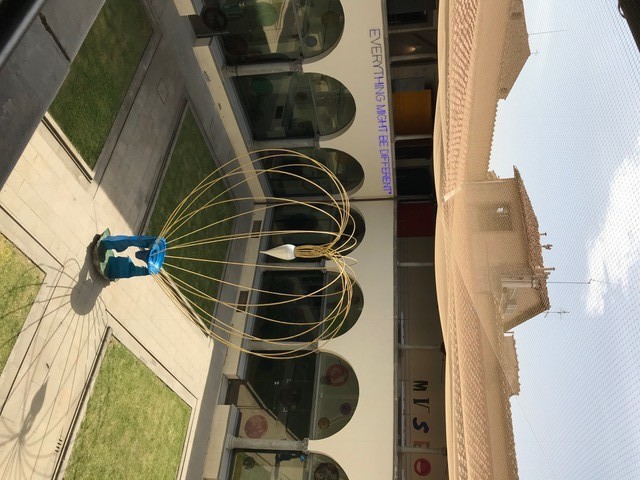 ---