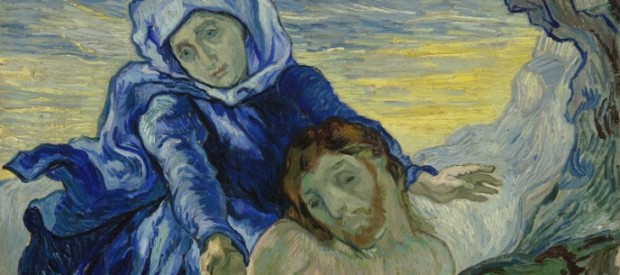 Cover picture: The Pietà, Vincent Van Gogh.
"BEAUTY DIVINE between Van Gogh, Chagall and Fountain" is the title of a fascinating show that Palazzo Strozzi in Florence will host from 09/24/2015 up to 01/24/2016.
www.palazzostrozzi.com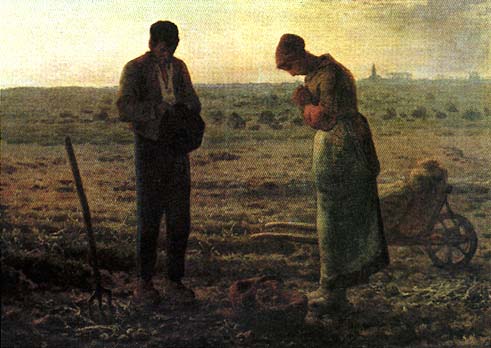 The Angelus by Jean-François Millet
The Modern Art and the Sacred Art in the mid nineteenth century and mid-twentieth century, are the stars with more than 100 works by artists, Italian and foreign, famous throughout the world.
By Pablo Picasso to Max Ernst, Felice Casorati and Domenico Morelli, Gino Severini and Edward Munch, Vincent Van Gogh and Renato Guttuso, Vedova and Lucio Fontana. All present to discuss among themselves and between artists lesser known but equally valid to bring us to reflect on the complex relationship between art and the sacred generator insights, energy and intense conflicts.
Among the exhibits: the Pietà of Van Gogh, the White Crucifixion of Chagall, the Angelus of Millet.
Born from a collaboration of the Fondazione Palazzo Strozzi with great art institutions (Orsay Museum in Paris, Gallery of Modern Art in Rome, Vatican Museums) is part of the events organized on the occasion of the V National Ecclesiastical Conference, present in Florence between 9 and 11/13/2015 which also speak Pope Francis.
Catalog offers our guests in our B & B.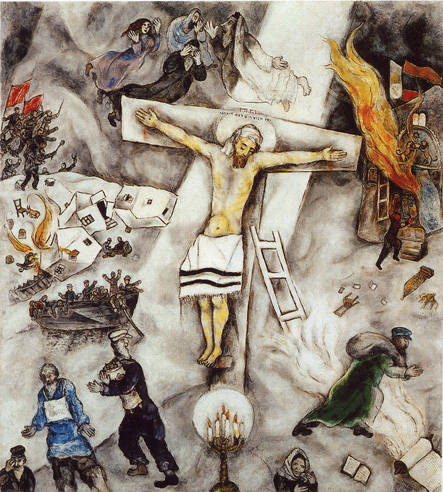 White Crucifixion by Marc Chagall
---