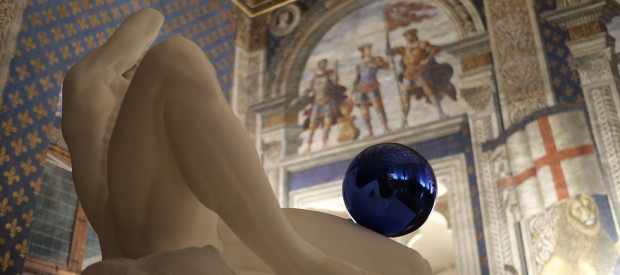 Cover picture: Barberini Faun – Jeff Koons (2013), Sala dei Gigli, Palazzo Vecchio – Firenze
The Contemporary Art comes to Florence.
Piazza della Signoria and Palazzo Vecchio in Florence will host between 26/09/15 and 12/28/15 two picturesque works of the great American artist Jeff Koons that defies comparison with the great timeless masterpieces of Donatello and Michelangelo.
Koons will see installed sull'arengario Palazzo Vecchio his "Pluto and Proserpina", monumental review of the Bernini masterpiece, while the Sala dei Gigli in the Palazzo Vecchio will find space the "Barberini Faun", chalk cheeky and seductive realized in 2013.
Piazza della Signoria, free admission;
Palazzo Vecchio daily at 9-23 Thursday 9-14, admission 10 euro.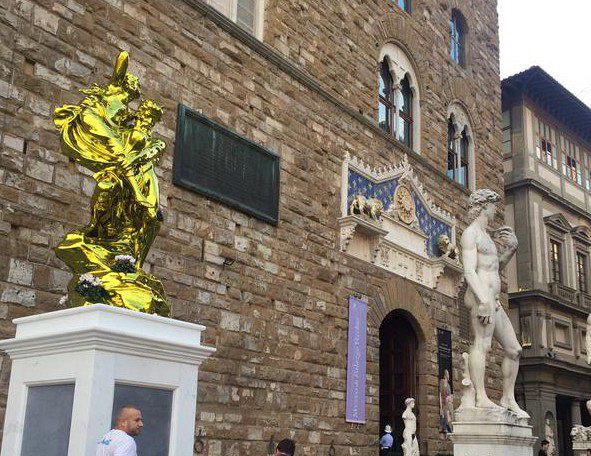 David di Michelangelo (1504) – Pluto e Proserpina di Jeff Koons (2013)
Ingresso Palazzo Vecchio – Firenze
Settembre 2015 – Dicembre 2015
---